No end for Koinange family's 36-year-old dispute as brothers seek Supreme Court intervention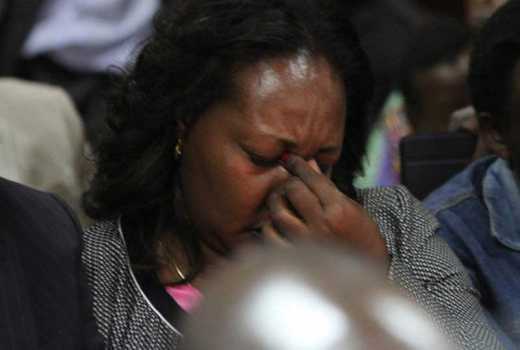 The battle for former Cabinet minister Mbiyu Koinange's multi-billion shilling estate is headed to the Supreme Court after his two sons appealed against a decision to recognise their stepmothers.
George Koinange and David Koinange asked the Court of Appeal to allow them seek the highest court's intervention in resolving one of the long running family disputes.
The case has been in court for the past 36 years now.
Through lawyer Ken Kiplagat, the brothers argued that the Court of Appeal erred in recognising Margaret Njeri and Eddah Wanjiru as their stepmothers and are entitled to a share of the estate valued at over Sh17 billion.
"Applicants will be gravely prejudiced if the Court of Appeal's decision is allowed to stand. That is why they are seeking to appeal at Supreme Court, to set the record straight, on the evidence that should prove family relationships," said Kiplagat.
He said the Court of Appeal relied on events which happened after the death of Koinange in 1981 to allow Njeri and Wanjiru access to Koinange's wealth. Events during Koinange's lifetime had nothing to show he married them, he said.
Lawyer Ochieng Oduol, for Lennah Koinange, supported the application. He argued the decision to recognise the two women had set a bad precedent.
"It is a great public interest case with a substantial impact on other cases. It questions the kind of evidence that should be admitted in settling family disputes which has left applicants wondering if the law is used selectively to favour some people," said Oduol.
In 2015, the High Court declared Njeri and Wanjiru were not beneficiaries of Koinange estates on grounds they were not legally recognised as his wives.
The brothers say Njeri divorced their father and married their uncle while Wanjiru was their father's secretary. The ruling will be on April 27.