How Kenyan homeowners are reaping from hosting strangers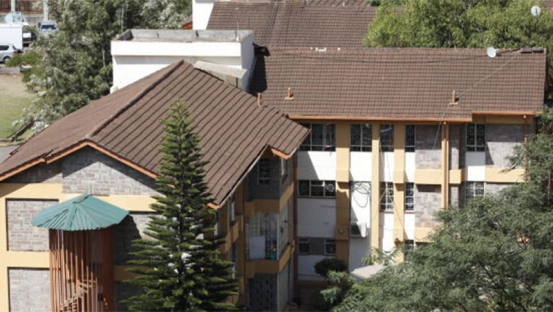 Would you allow a stranger to share one of your family rooms for a fee? Put another way, would you be comfortable spending a night in the same house with a total stranger?
Since 2008, over 180 million people in 191 countries have been guests in privately-owned homes, castles, tree houses and even private islands that offer personalised experiences than what most hotels provide.
Welcome to the world of Airbnb, an acronym for air, bed and breakfast. Airbnb is an online hospitality service that enables people to rent either a room or a whole private house for short-term vacations and homestays. And just like the cab hailing service Uber that owns no car, Airbnb owns no property but is merely a broker that earns a commission from both guests and hosts. In fact, the only way to contact prospective hosts is by registering as a guest and booking a specific period of stay.
Like many tech startups, Airbnb had its origin in San Francisco. Two young roommates, Brian Chesky and Joe Gebbia, found that they could not afford the asking rent for their new apartment.
So in 2007, at the weekend when all hotels were sold out, they decided to lay an air mattress on the floor and hosted their first "clients" - Michael, Kat, and Amol. None of them thought this was a big deal. The two needed to pay some rent while the three just wanted a place for the night.
They continued with this trend with phenomenal results. The following year, they decided to go full throttle in hooking up those with accommodation facilities with potential holidaymakers and business travellers. The seeds of the largest home hospitality booking site had been planted.
Today, the company is valued at $30 billion (Sh3.09 trillion) with three million listings in more than 65,000 cities around the world.
Kenya is one of the countries where the service has made inroads with tens of private properties on offer.
Growth projections
Out of 1,800 listings in Kenya, Nairobi leads with 1,000, with growth projections of more than 100 per cent year-on-year.
"Between September 2014 and September 2015, we had a listing growth of 107 per cent. We had 122 per cent more travellers coming to Nairobi in September 2015 than in September 2014. We also had 223 per cent more people from Nairobi travelling around the world using Airbnb in September 2015 than in September 2014," says Airbnb's local chapter.
Some listings offer self-catering facilities while others come with an in-house chef. Some homeowners pick up guests from the airport and even share complimentary breakfast in true African hospitality.
The local Airbnb listing shows that with Sh1,000, you can get a night's accommodation in some of Nairobi's upmarket areas, including Kilimani, Lavington and Kileleshwa. Homeowners in far-flung places in the country such as Bungoma have listed their homes, too.
"We welcome guests for breakfast or to fix coffee, depending on their schedules but on non-commercial terms. It is our small way of sharing our culture with others," says Serrainne and Erick, who have opened up their personal apartment near Kiambu Road to the online booking service.
Interestingly, the company says that a million hosts on Airbnb or 55 per cent of the service's global community are women. Women hosts have earned $10 billion (Sh1.03 trillion) since the company opened its doors in 2008.
A report by the company to coincide with this year's International Women's Day on March 8 shows that Kenyan women hosts were among the top gainers. "In Kenya, the typical woman host earns enough from Airbnb to cover over one-third of the average annual household expenditure," said the report.
Despite the phenomenal growth, Airbnb continues to face several hurdles in various countries. Most of these relate to taxation and business registration. This is especially so in countries where its growth threatens the survival of the more established hotel business.
But hotel industry players in Kenya are quick to allay such fears. Mike Macharia, the CEO of Kenya Association of Hotelkeepers and Caterers says the Tourism Act of 2011 is cognizant of such personal establishment as well as their obligations before the law.
"The Act has a provision for homestays and what the owners ought to do, including getting the right kind of registration. There are no gaps in the law as far as such types of accommodation are concerned," he says. Macharia says there is no reason to worry about the emergence of such alternative forms of personal businesses, noting that it is not wise to resist technology.
"The hotel and Airbnb are two different markets. A business traveller who has always used the hotels will continue to do so. Airbnb, on the other hand, caters for a market that was not well-served before. It is like the low-cost airlines that are enabling more people who could not afford the bigger airlines to fly," he says.
According to the Act, homestays are part of the regulated tourism activities and services which fall under Class A Enterprises.
Julius Kamau's resort, which is the talk of Ruiru
At first glance, the unusual design of Rainbow Ruiru Resort on the Thika Superhighway resembles a giant, magnificent tower. Its ambience and serenity has made it a jewel in the local hospitality industry.