Sh3 billion project breaks ground in Kiambu
Cytonn Investments this week broke ground for its second real estate project, a Sh3 billion ambitious development in Ruaka, Kiambu. Set on a four-acre parcel of land, the project dubbed The Alma, is expected to be a comprehensive lifestyle development encompassing 408 modern apartments, with one, two and three bedroom apartment options.
It will also have a commercial facility, a lifestyle clubhouse and an elevated playground for children and ample parking facility. The development targets a capital appreciation of 23 per cent per year during the development period, which is estimated to be two and a half years.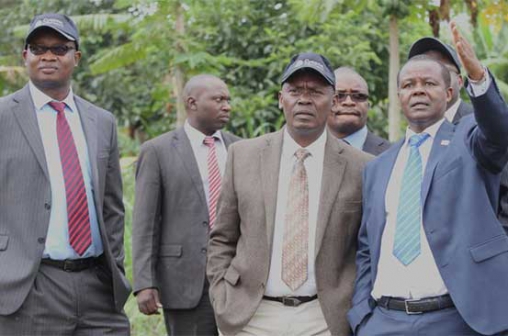 Cytonn Real Estate has partnered with an international contractor from China, China National Aero Technology International Engineering Corporation (CATIC), on this project.
CATIC are popularly known for developments in Nairobi such as the upcoming Two Rivers Mall, Old Mutual-UAP Towers, Jomo Kenyatta International Airport Terminal, Karen Bogani Villas.
Other projects
"We serve the various segments of the market ranging from the high end, such as the Amara Ridge (Cytonn's Sh624 million maiden project whose construction is ongoing in Karen), to the middle to lower-middle income like The Alma, which will offer a comprehensive lifestyle and a secure community to families," said Cytonn's Chief Investment Officer Elizabeth Nkukuu, at the groundbreaking ceremony.
The other real estate project in Cytonn's Sh57 billion real estate is Situ Village in Karen.
Speaking during the ground-breaking ceremony, Kiambu County Governor William Kabogo said: "The landscape of Ruaka will have a new prime development in whose wake more opportunities for employment and decent homes will be created."
"My government is alive to the fact that 63 per cent of the county population lives in urban centres.The manifestation of Kiambu urbanisation is in its 10 major towns, five of which have populations ranging from 100,000 to 300,000 people."
He lauded Cytonn's partnership in helping meet the demand of quality homes for the growing population.