Vipingo Ridge launches another highend project
Vipingo Ridge golf estate in Kilifi has embarked on a new development within its 2,500-acre ranch. Known as Vipingo Links, the new homes comprise two-bedroom, three-bedroom and four-bedroom, low-lying houses located a few metres from the clubhouse.
Like other homes in Vipingo, the Links will have a commanding view of the picturesque Baobab golf course, interior landscaping, communal gardens and water features.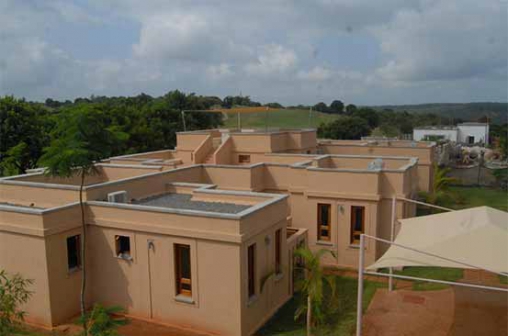 Prices range between Sh25 million for a two-bedroom villa and Sh45 million for a four-bedroom house. The project will have a maximum of 17 villas.
In contrast to the nearby personal mansions built according to individual designs, prospective off-plan buyers in the Links project will have to choose a pre-determined style in a manner similar to the luxury golf villas. Owing to the hot coastal climate, the single-storey homes have been designed with a flat roof where most outdoor activities can take place.
According to the general manager Mike Round-Turner, the new development is in line with the rest of the homes within Vipingo that are meant to provide luxury and comfort both to homeowners and holidaymakers.
Holiday homes
Round-Turner said individual home owners will fund the construction process: "Our role will be to construct and manage the homes on their behalf. This is better than just putting up the homes and prospecting for buyers thereafter."
He said The Links continues to attract a lot of interest from prospective buyers, especially those who know about their other products. They include those looking for a permanent or a holiday home.
Owners can also use the home as a means to earn some extra income by opening them to holidaymakers. "We want those owning a piece of Links to enjoy a lifestyle similar to other homeowners," he said.
Like all other home developments in Vipingo, the Links will be guided by the building regulations that require that no one's views to either the golf course, countryside or the ocean are obstructed.
"People buy into our project because of the beautiful scenery found on almost all sides of the property. Those buying into the Links are no exception. We must continue to maintain the high standards of ambience and aesthetics that are the hallmarks of Vipingo," says Round-Turner.
Apart from residents, daily visitors are welcome to either play golf or engage in other activities such as horse riding.
However, they have to pay an entry fee of Sh1,000 that is redeemable through any activities or purchases at the clubhouse.
Where pets inherit property
Many wealthy pet owners in developed countries have made provisions for their pets in wills, turning the animals into overnight real estate magnates.