Apartments everywhere, but where are the buyers?
While Hass Consult Ltd was releasing the findings of their property index for the fourth quarter of 2015 on Monday last week, Timo Mutua, a caretaker on Kiambu Road, was feeling frustrated. This was as he showed one potential client after another a two-bedroom apartment with little success.
That morning alone, three people viewed the house, vacated a few weeks back. None of them committed to occupy it.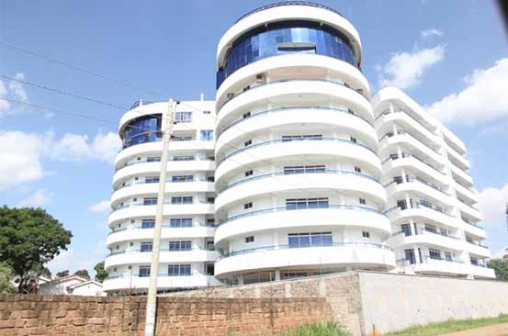 "There are so many apartments around here and clients have more choices than they did two years ago," says Timo.
His explanation bears out the findings of the Hass Consult report that the supply of apartments in Nairobi suburbs is on a five-year all-time high.
"Developers are under pressure from the increased scarcity and surge in land prices to maximise land usage hence a majority prefer to construct high density apartments," said Sakina Hassanali, Hass Consult's head of research and marketing. "This has led to an increased supply of apartments over the last five years."
According to the report, apartments glut has led to a decline in rental yields for most investors.
"It is not about Nairobi. Apartments are in high supply everywhere in and around the city. I have apartments that take months to be filled these days," said Kennedy Kaganya, Timo's employer. "Whereas I still make my cut, the situation shows how better, cheaper and modern apartments are coming up quickly."
Too many landlords
Kanganya owns two apartment blocks - one in Kiambu and another in Umoja, Nairobi. He has been a landlord since 2008 and he says the current situation is one he has not come across: "There are just too many landlords currently. The apartments coming up right now are better because they are built to suit what the young, middle-class families and tenants want. I know of landlords sprucing up their old apartments to the latest standards."
Figures from Hass Consult indicate the market has experienced a 2.3 per cent drop in asking rental prices for apartments. The report showed that total returns in let apartments dropped from 23.99 per cent in August 2015 to 20.34 per cent for the year ending December 2015.
"The findings are partly true in areas like Kilimani and Kileleshwa, where the houses are more expensive," said Aaron Gitonga, a director at Getso Consultant Limited, a Nairobi-based quantity surveying consulting firm. "This is especially in the upper end of the market where apartments are selling in the upwards of Sh15 million. The market segment that can afford those houses is not large, and they have already bought the houses they need, so there are many apartments that are and will remain vacant."
We took a tour of a few selected Nairobi suburbs to assess the situation on the ground. In areas like Kilimani, Kileleshwa, Lavington and Hurlingham, we came across busy construction sites. Larger and colourful billboards gave artists' impressions of the envisaged housing developments.
Most developments are two and three-bedroom modern apartments with elegant features like American kitchen plan, spacious rooms, large windows and even ramps for wheelchairs. The situation is the same in Embakasi and on Thika Superhighway. Apartments are all over, and in open spaces, workers looking grey with cement are busy putting up new buildings.
Humphrey, a foreman in Kilimani, said construction is still going on at the same rate as it used to a few years ago. "New buildings are coming up quickly. There is money in real estate and everyone wants a stake. If there was an oversupply, there won't be so many buildings coming up," said the foreman, who has 'worked in about six residential projects in the last two years.
Humphrey's sentiments were echoed by Isaac Maira, the sales and marketing manager at Tysons Limited.
High gear
"I will not say there is an oversupply because construction is still on high gear. If you visit these places, you will see work going on. It depends on the product you put in the market. If a house is well built, it will be bought quickly," he said. "All the houses that are expensive but empty are not well-constructed. The clients are now more discerning and want proper houses."
According to Maira, whose company manage properties in Ruai, Kileleshwa, Garden City, Riverside Drive in Athi River and land in Namanga and Murang'a road, there can only be oversupply when a large percentage of people living in Nairobi are properly housed and own their own homes.
"We keep saying there is a housing deficit because the majority do not stay in their own houses. I would say there is no oversupply," he said.
Most of the residential houses in the areas we visited were not fully occupied.
One apartment block, which had an "80% filled" billboard near its entrance, was almost empty, except for a few windows that had curtains. It looked like a ghost house, with an eerie feeling.
"What we are noticing in the market is that the buying price of apartments is rising higher and higher while the rental price has stagnated. That is the biggest mismatch in the industry," said Maira. "We manage some very good properties that are hot in the market, the same way we notice some properties are not selling."
"The prices will eventually come down if the investors are to recoup what they spent," said Gitonga.
A day after the Hass Consult Index talked of an oversupply of apartments, the Kenya Bankers Association Housing Price Index (KBA-HPI) for the fourth quarter of 2015 indicated that there was indeed glut in the market.
Glut
According to KBA, of the properties offered in the market, 93 per cent are apartments while maisonettes account for six per cent and bungalows make up the remaining one per cent.
"This underpins the increased appetite for apartments, which are relatively affordable among the apparently growing middle class," the KBA index said. Another explanation is that apartments can be put up on a small piece of land as opposed to maisonettes and bungalows. With the latest findings, would a potential investor still put his or her money in the construction of an apartment?
"Yes, but only for the middle and lower end segments of the market. Apartments that cost Sh5 million and lower will remain in demand because the market segment that can afford them is still very large. There is demand for low-cost housing," said Gitonga, whose investment company, Rogam Investment Limited, is putting up low-cost First Homes residential apartments in Mlolongo. "In our case, the two bedroom house which sale for slightly more than Sh 3 million are in very high demand and they are selling more than the bedsitters we built."
The high prices seen in Nairobi's suburbs has led many to seek housing in what can be clustered as satellite towns, with Hass Consult indicating that investors in these towns are reaping big.
"We house people that mostly work in Nairobi," said Kennedy. "Houses are definitely cheaper outside Nairobi. In Kiambu, one can live in a good two-bedroom house for Sh 15,000. I believe that is not possible in Hurlingham or Kilimani."
Cement consumption, on the other hand, increased by 10.7 per cent from 1,304,257 metric tonnes in the third quarter of 2014 to 1,443,544 metric tonnes in the same period of 2015.
Golden daffodils, the dazzling garden beauty
Daffodils are garden classics, partly due to the ease with which they grow. They are also just so beautiful. Few garden views beat that of a host of golden daffodils beside a pond, fluttering and dancing in a gentle breeze.