Do more to cushion workers from inflation
OPINION
By Editorial | May 2nd 2022 | 3 min read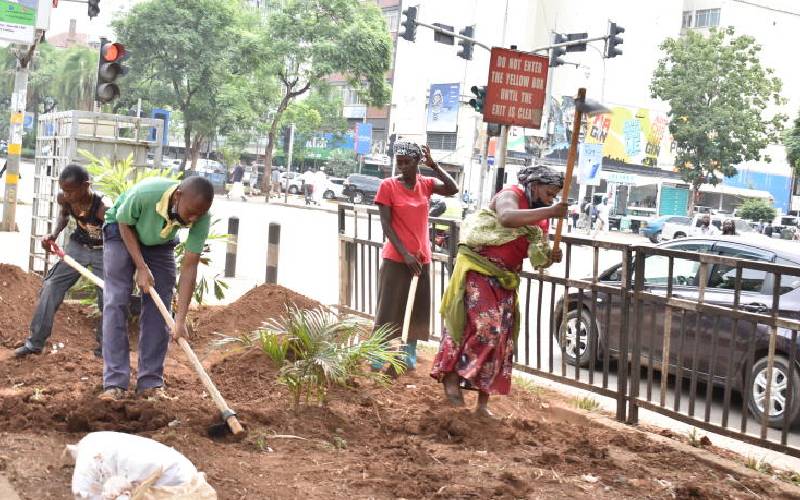 Labour Day celebrations traditionally provide a platform to reflect about the state of the economy and how this affects the welfare of workers and by extension, their families and dependents. Workers are the key drivers of economic activities, and this underscores why their welfare is critical because well-motivated staff are also productive.
This year's celebrations, however, come against the background of depressed salaries and wages as employers race to recover from the adverse effects of Covid-19, which has affected the economy over the last two years, with workers bearing the brunt as many had to take pay cuts while others were laid off. As a result, they have felt most effects of the rising cost of living, which is partly fueled by high energy prices, conflicts such as the war in Ukraine and shortages of raw materials in source markets.
Given this, it is important for the government to find ways of cushioning workers and their families, especially now that children are returning to school, meaning that workers are spending more on education in an already difficult economic environment.
It is commendable that President Uhuru Kenyatta directed that minimum wage be raised immediately. This is a step in the right direction as it will ensure that those at the bottom of the economic pyramid will get a much-needed reprieve. However, there is need to also consider other cadres of workers because they too would benefit from reliefs, especially in companies and industries that are yet to restore full pay after salaries and wages were reduced during the pandemic.
Official data indicates that many workers are borrowing more for consumption as budgets for such spending as food, medicine and education. Many have had to sell assets or reduce savings to meet exigencies of life brought about by a rise in inflation. And because salaries have remained flat as inflation rises, workers have in effect taken an inflation-induced pay cut, which has left them worse off.
Even as policymakers navigate around this challenge, it will be important to bear in mind the needs of businesses and employers, as many of them are still struggling to get back on their feet. Any changes to wages should not imperil businesses as they are the drivers of job creation.
To balance between the interests of employers and employees, the government ought to come up with policies that will encourage employers to be innovative in the way they engage labour with a view to creating more opportunities for workers to advance themselves economically. Such policies should create incentives for employers who create more jobs or who encourage their staff to unleash their potential through investments in skills development and preparing their employees for the fourth industrial revolution and the changing world of work.
This requires political goodwill at various levels of government to create an enabling environment for businesses to thrive and the economy to grow. For the government to come up with sustainable interventions, this calls for a multi-prolonged approach to problem-solving. The President's directive on minimum pay is the first step in this journey. Let the government now build on the broad policy direction.
Uhuru raises minimum wage
Cotu-Secretary General Francis Atwoli had earlier asked the government to increase the minimum wage by 23.4 per cent.