Why Kenya should lead the world in climate change war
OPINION
By Koki Muli | Mar 6th 2022 | 3 min read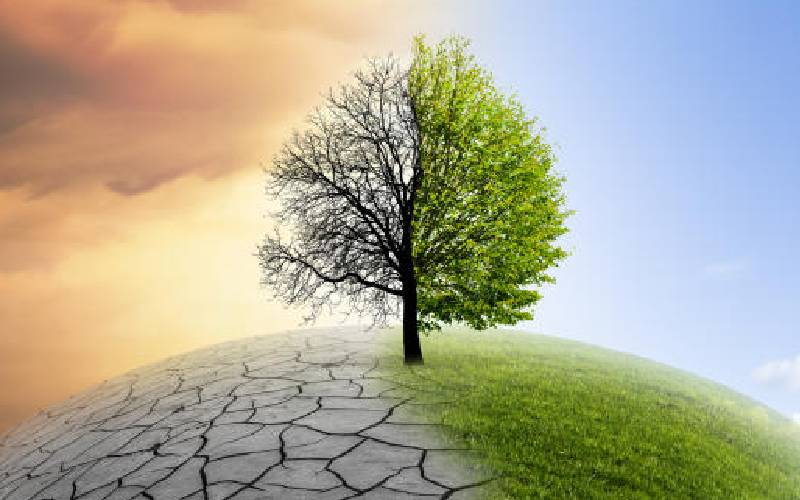 My article today, takes a break from politics of electoral governance and ventures into environmental governance. I believe that solutions to world's challenges call for multi-faceted, integrated and nexus problems solving approach.
Climate change, pollution and environmental degradation are emergencies that require immediate mitigation and actions. I am proud to be part of today's historic action on our commitments.
Today marks the end of the United Nations Environmental Assembly (UNEA 5.2) held from 28th February to today March 2rd, 2022. It is an historic day, not just because, Kenya, the only country in the Southern hemisphere that has a United Nations headquarters has once again been the midwife of history in providing a great environment for environmental conservation and combating climate change by midwifing the resolution for a legally binding instrument banning plastic pollution world-wide; we add this to Sustainable Development Goals (SDGs), which we also mid-wifed in New York in 2015.
I had planned to write about my 55th birthday, which was on 28th February. I would have given you reflections on my life. However, UNEA 5.2 delivered an historic moment for all of us thereby postponing my reflections. Nevertheless, my love for nature and mother earth get this slot. And to imagine a meeting that began on my birthday has birthed a resolution that will protect mother earth; I couldn't wish for a better birthday gift. I am also writing this article on Ash Wednesday.
As a practising Catholic, I am especially moved by this momentous event, everything happens for a reason. I sat through UNEA 5.2 and listened to member states in Nairobi promising actions on pollution and to combat climate change, also making financial pledges and investments to ensure the commitments are realised and implemented.
This legally binding instrument to ban plastic pollution will be negotiated and adopted in 2024 and there is a lot of work ahead of member states. They will not work alone.
Just like the future we want document and the SDGs, other players including civil society, major groups, academia, private sector and other critical actors will join in the multilateral approach to ensure this instrument is adopted on time.
The SDGs and the UN 2030 sustainable development agenda is steadily reaching its zeneath, 2030, there is so much to be done to ensure we realise our sustainable development agenda. We have 8 years left. Many actions have been taken by member states.
However, the Covid-19 pandemic nearly set us back, but member states have developed resilience and in collaboration with civil society and other multi-stakeholders, we are going to overcome; but we need to remain focused to realise the SDGs ambition. The theme of UNEA 5.2, to strengthen action for nature in order to achieve SDGs recognises the nexus approach to combating climate change, building resilience and ensuring that we achieve SDGs by 2030. The special session of the 50th commemoration of the establishment of UNEP in June 1972 will be commemorated tomorrow, 3rd March 2022. The meeting held in Sweden those fifty years ago, when I was only 5 years old, established UNEP and decided to headquarter it in Nairobi, making Nairobi the environmental capital of the world.
This is why Kenya must lead the way in environmental conservation, combating climate change and totally ending plastic pollution. A few years ago, we led the way by banning single use plastics but it appears like Kenyans have forgotten the ban and reverted back to use of all types of plastics including single use plastics. I am disappointed to report that I have lately seen lots of single use plastics disposed everywhere. In fact, I note that it is impossible to ban single use plastics when such are used to package our daily consumables.
Big wrappers using plastics include Kenya Airways, supermarkets, manufacturers and everyone in markets. If you go to any dumpsite, you will be shocked by the amount of plastics; the culture of recycling simply doesn't exist in Kenya.
In addition, the government needs to provide incentives to manufacturers, private companies and small businesses to ensure a total ban on plastics before 2024. Kenya must act on our commitments and lead the way.