Let market forces dictate the supply of Covid vaccine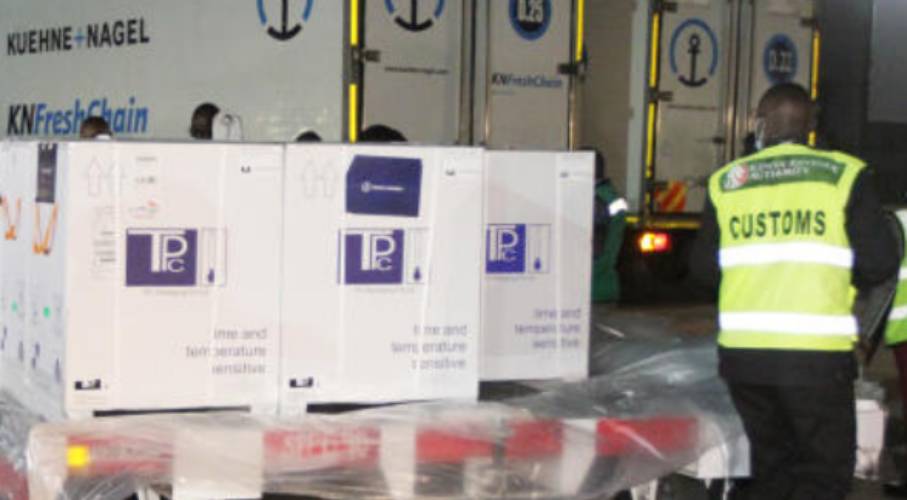 In about a year, we have shifted from research and development (R&D) to Covid-19 vaccines.
The stakes were so high that a vaccine was in place in record time, which left conspiracy theorists with enough fodder.
Some ask why other lethal diseases, such as HIV and Aids have not had a vaccine after 30 years. Let's not give conspiracy theorists more airtime here.
The next phase was manufacturing and distributing the vaccines. Governments preordered vaccines, leaving them with the liberty to distribute them as a public good.
We forgot that vaccines would not escape bureaucracies common in the public sector. We saw that with Personal Protective Equipment (PPE). Why did we expect any different with the vaccines?
The biggest question now is whether we should let the market do its work instead of governments controlling the distribution of the vaccines.
Simply put, should we sell the vaccines? Ethically no; this would leave out a vast majority of the citizens because it is not enough.
In the market economy, the prices do the rationing when there is a shortage. This is why when it rains, matatu fares go up.
How else would you balance the rush to go home with available matatus? Price effectively rations our passengers because we can't put new matatus on the road instantly. Those who can't pay hang around waiting for fares to go down.
Should we ration out the few vials of the vaccine using price? Let us learn from the experience of the early days of Covid-19.
Think about it: a packet of 50 masks cost Sh4,500 last year. It went as high as Sh7,000.
Today the same packet goes for Sh450. Why?
Because anyone who could produce masks ramped up production to make money. The supply went up, and since the number of people demanding masks was almost constant, the price went down. Remember hawkers got their masks to the streets before government-contracted suppliers? Where did they get them from?
A Covid-19 test was going for about Sh10,000. It's now going for less than Sh2,000. More hospitals and labs started testing. More tests were invented too. Inevitably, the price came down, and more tests were done.
Why should it be any different with the vaccines? Did I hear the Sputnik vaccine from Russia is going for $20 (Sh2,180) for both doses?
Do the math; it's four times more expensive in Kenya or 400 per cent compared to Russia.
This will encourage the manufacture of more vaccines or even spawn new ones.
Why not allow as many vaccine imports as possible and indemnify the importers? This will increase the supply and lower the price, making it affordable to the vast majority.
This coupled with the free vaccine from the government means prices will simply fall.
Pharmaceutical firms could shift resources from other areas to vaccine production to make more money. This will increase the supply and with so many vaccines in production, lower the price and make the vaccines more accessible in the long run.
Importation of the Covid-19 vaccines will give citizens choices. This will supplement government vaccination efforts. Don't we want as many people as possible vaccinated and as soon as possible?
We pay millions of shillings to save lives; why not pay a little more to save lives from Covid-19? I have not registered a firm to import or produce vaccines. I am just vouching for the use of economic laws to solve an urgent national problem.
Many will fear that fake vaccines will flood the market. But by letting reputable firms import the vaccines, it will make it easier to detect fakes. The increase in supply will lower the prices making fakes unnecessary. High prices attract fakes.
The big companies coming up with vaccines are driven by profit, but they will not say that loudly.
Did you hear what the British Prime Minister said in private? Never mind that vaccine nationalism is on the rise. India and the European Union are restricting exports as their citizens do not have enough.
And why are we not making vaccines to make money like other countries?
The market can also smoothen the supply chain through competition. We have seen the public and private sectors complementing each other in the provision of other services from security to health. Why not in Covid-19 vaccines?
There is nothing wrong with making money while saving lives. Open up the market for vaccines and hasten vaccination. This is a win-win for everyone.
The market has solved lots of other problems, it can also solve the vaccination headache.
- The writer is an associate professor at the University of Nairobi