Worthy lessons for teachers, all Kenyans from the late Ouko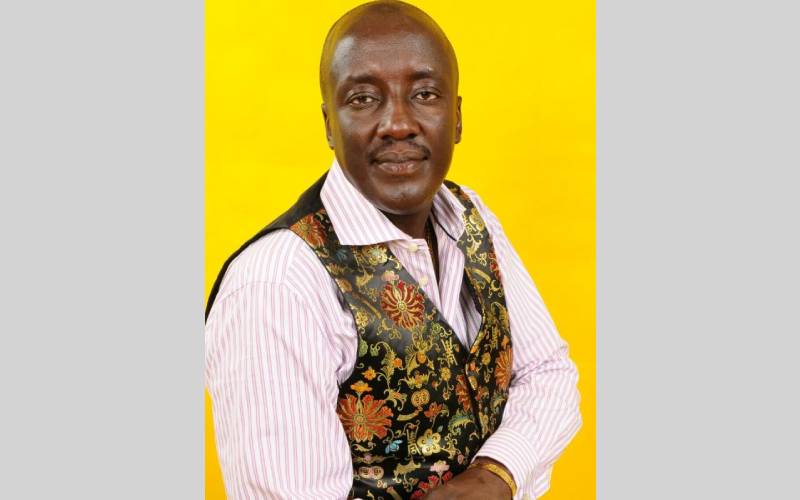 In 2001, I enrolled as an undergraduate student at University of Nairobi. I was one the pioneers of the Module II programme, commonly known as parallel degree programme. Most of the lecturers who taught us sociology and political science were old and headed for retirement.
Ken Ouko (pictured), one of the few young lecturers in the Sociology Department, had two distinct features. One unlike the elderly colleagues, Ouko's lecturers were very interactive and both young students and those like myself who were his age mates deeply engaged him. Second, Ouko never carried those rusty handouts that old lecturers never left behind.
At the beginning of a new semester, Ouko would walk into the lecture hall with three hard copies of the course outline and ask students to photocopy them. He would introduce himself and give a few rules of engagement. Unlike most other lecturers, Ouko never failed to attend a class and did so punctually and had a good grasp of the practical aspect of what he lectured.
One of the biggest challenges university lecturers faced then was plagiarism and exam cheating. But that never bothered Ouko. All his exams were based on critical thinking, hence even if you were to be allowed to carry your books and notes into the examination room, they wouldn't be of much help.
Unlike many other lecturers whose exams were based on cramming and cut-and-paste answers, Ouko's exams were very broad on social experience and their practicality.
Sociology is the study of human behaviour and Ouko added his magic to it, making it a very interesting course. For the three years I was a sociology student, Ouko never came to the class with any notes or books. He would lecture for three hours and then guide the students on which books to read or buy as the university library was under stocked.
Ouko domesticated sociology which is heavily Eurocentric. He would give many examples while teaching touching on marriage, adolescence, substance abuse, commercial sex, social class, religion, among others. He made learning interesting and enjoyable.
Apart from the lecturer room, Ouko interacted with the world on many topical social issues through the media. On many occasions, he would feature in media talk shows. Apart from local media coverage, Voice of America, BBC African Service, BBC World Service and many other media houses hosted him.
He had been a guest columnist in Kenyan newspapers. He was a dynamic scholar who was able to interpret many social challenges facing the society. Ouko's interesting lectures and transformed my approach to the workplace, family matters, religious tolerance and societal issues.
Today, many countries face serious societal problems that have influenced negatively on their national security. These challenges include suicides, substance abuse and poor parenting.
We have always thought that the solution is reactive security approach, however with the wealth of experience from people like Ouko, a number of these challenges can be addressed.
The education system in Africa, Kenya included seems to ignore the importance of social sciences. Many parents believe their children should concentrate on subjects that would give them an opportunity to be easily absorbed in the job market. We believe the only subjects that would make us successful are the ones that produce engineers, doctors and lawyers. We forget that the societal approach must be holistic.
The biggest shortcoming in our national strategy is the lack of understanding of the society. As a result, many social issues from integrity, corruption, family relationships and others have suffered.
The developed world is today grappling with serious social challenges. Fifty years ago, sociologists in Europe and Japan advised their governments that strict family planning would have serious social impact in future. This was ignored.
Today these countries are in a fix of an ageing population that is very expensive to be sustain. Scholars like Ouko need to be recognised for their input in and outside the lecture room.
As Ouko's former student, his brilliant lectures have had a great impact on me, including my family. May he rest in peace.
Twalib is the Chief Executive Officer, EACC