Why politics won't take a back seat amid Covid--19 crisis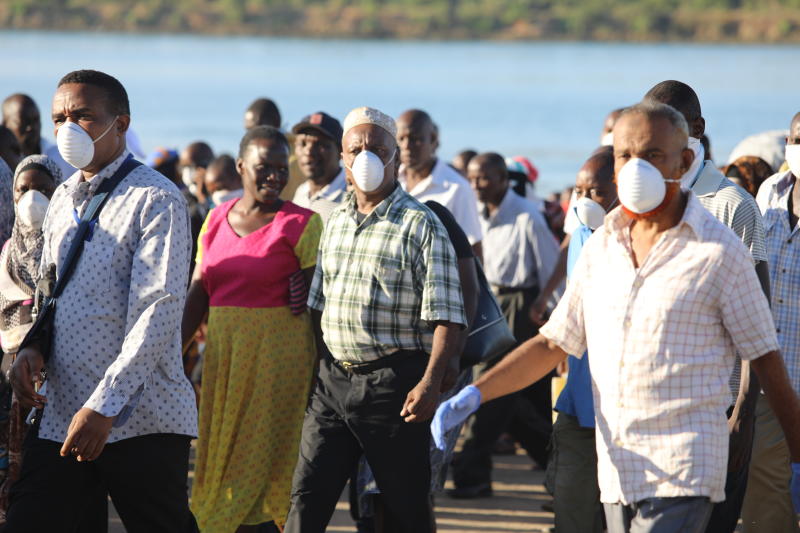 The coronavirus pandemic has taken a back seat; it is no longer in our headlines.
Politics has taken the centre stage, with private meetings replacing political rallies. Politicians seem to be forming bubbles, common in Britain.
Several forces are driving us back to politics as usual. One, the political leaders, not just in Kenya, seem to have silently realised that Covid-19 is not ending any time soon, and we might have to learn to live with it.
The panic and fear after Covid-19 came ashore has subsided despite the rising cases.
Could it be that the mortality rate is not high enough to significantly reduce the number of voters? More pragmatically, Covid-19 or not, we shall always need a government and its leaders.
Two, and give credit where it's due; our politicians might be the biggest beneficiaries of Covid-19.
Within months, they have brought back political unity last seen during Kanu era.
When a population fears for its own lives, it is the best time to bring changes, both popular and unpopular.
Would China have changed without the ravages of the cultural revolution? I think we have always underestimated our politicians.
Three, 2022 is not as far as you think. Remember our elected leaders are full-time politicians.
In politics and strategy, first-mover advantage works but can backfire if you get exhausted or make the last-minute mistake.
Four, it is a fact that Uhuru Kenyatta constitutionally can't go for a third term.
This has created a political vacuum, sucking everyone in, no matter their political affiliation.
Everyone wants to be present when the political roll call is called.
Curiously, the incumbent has taken control of the succession battle so far.
Without an anointed successor, be ready for more political drama until 2022.
Five, the referendum seems to be a foregone conclusion. What will be the content of the new constitution?
Many fear, justifiably so, that the new political dispensation will be made in the image of its shapers.
Will the current players ensure the new constitution leaves them relevant? The talk is how to make the executive more inclusive.
Who will be included in this new dispensation? Does that explain why everyone wants to be in the same political house? Putting all your eggs in one basket seems to have lost relevance in Kenyan politics.
Six, some opine that the urgency of the referendum is to settle the "hustler-dynasty" question.
Big wigs deny the existence of dynasties, but any keen observer knows that's not an issue to debate.
If the dynasties lose out in the polls, they must ensure the hustlers' hands are tethered to some constitutionally anchored political posts.
Do I need to say more?
Seven, the common view being advanced by some is that a new political dispensation will bring peace and harmony and end the chaos that characterises our polls.
I find that curious because in 2013 and 2017, there was no chaos. Does that mean the 2010 Constitution has worked in taming the political chaos?
One possible reason for the peaceful elections despite so much being at stake is the surging belief in the rule of law.
The Supreme Court did its work.
But rarely mentioned is that the new Constitution ensured there was something for everyone through devolution, where money is transferred to the counties unconditionally.
That might have pacified Kenyans more than Supreme Court decisions.
Devolution was a clever move; it removed the pressure from the top, including critical issues like health. So what's the end game?
History repeats itself, and, I add, has no manners.
The Kenyan elite seems to have come together to collectively counter the threat posed by the "hustler" nation. They can't say that loudly.
They invoke the voter's interest - peace and harmony.
Am I unfair to the elite? Let us see the proposals in the final Building Bridges Initiative (BBI) report.
Will they address the interests of the elite or the hustlers (read voters)? Before I sign off, let me remind you that devolution created a new layer of elite and pseudo-elites in the counties.
Their interests are likely to be safeguarded too in the coming political dispensation.
The envisaged new constitution will solve our problems if it addresses a few economic questions that have haunted our no-longer-young nation.
Who sweats to create wealth in Kenya? Who gets that wealth? How easy is it to shift from one socio-economic class to the next? Is upward mobility a myth or a reality?
Remember that Kenyans do not fight over politics; they fight for economic interests from jobs to livelihood.
The economic dividends are the biggest attraction to politics.
Will the new constitution address these economic questions? Covid-19 and our increased level of literacy have made us more aware of economic issues.
The envisaged constitution can't be left behind. It must reward men and women who work hard every day to keep the reluctant wheel of progress turning. Will it succeed?
I guess we might just have to wait and see.
The writer is an associate professor at the University of Nairobi