Women too have a place to navigate development in the maritime sector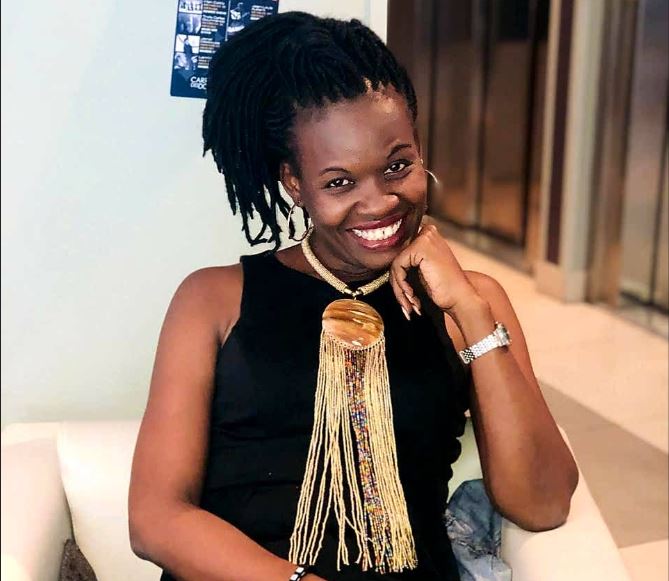 Today marks World Maritime day. This day is set aside to focus attention on the importance of shipping safety, maritime security and safeguarding the marine environment. The world body International Maritime Organisation (IMO) initiated the commemoration.
This year's theme "Empowering Women in the Maritime Community", could not have come at a better time when Kenya has made tremendous strides towards incorporating women in leadership positions in the marine sector.
This provides an opportunity to raise awareness of the importance of gender equality, in line with the United Nations' Sustainable Development Goals, and to highlight the important - yet under-utilised - contribution of women within the maritime sector.
Early this year, Kenya celebrated 28-year old Elizabeth Marami who defied all odds to become the country's first female marine pilot, a position that has been dominated by men since time immemorial.
The news of Marami's achievements made headlines not only in Kenya but globally simply because the marine sector has been perceived as a male-dominated field hence many women have since shied away from taking up challenges in the industry.
However, there are yet to be celebrated women in the sector such as Irene Atieno a marine pilot, Dorothy Mose and Christine Chongo the latter two being marine engineers at Kenya Maritime Authority (KMA), Betty Makena (ITF) the only ship inspector in Kenya, more can still be achieved.
Achievements of the above women add to the leadership of Nancy Karigithu, who is the Principal Secretary in the State Department of Shipping and Maritime. Karigithu is among the four women who sit on the board of KMA.
Besides, the Kenya Ports Authority boasts of five women who sit in the board, an organ that provides strategic direction of the Authority's operations.
It is this male dominance in the sector that IMO has dedicated deliberate efforts to empower more women to chart the more challenging waters of the marine sector. In Kenya, women have remained steadfast as drivers of key sectors of the economy. We have witnessed female pilots navigating big aircraft across global skies to deliver passengers to their various destinations. Many more women are continuing to take up leadership positions in politics and governance, leave alone positions in the corporate sector and blue-chip companies.
This, however, does not mean that women should just sit and wait for the positions to be dished out on a silver platter. Women in the maritime sector should start with dedicated efforts towards swimming away from the waters of comfort and pursuing challenging roles alongside their male colleagues. The IMO thus need to work closely with local associations such as the Women in Maritime East and South Africa Association (WOMESA) to identify areas of collaborations.
Such collaborations will automatically expose local women to the international arena and learn best practices in the marine sector. The collaborations can be in the form of exposure visits, exchange programs and provision of fully-funded scholarships for women.
Such exposures will lead to interactions and self-actualisations from already established women in the sector. The international exposure also serves as a wake-up call for local maritime organisations to transform from conducting beach cleanup kind of activities to commemorate such an important day to organising more empowering seminars and expos.
The organisations can partner with other like-minded women organizations such as Federation of Kenya Lawyers (FIDA), Parliamentary women associations among others to develop policies and legislations that give equal opportunities to both genders in fields that have otherwise been perceived as male-dominated.
Apart from collaborations with international bodies, local organisations such as WOMESA, which is currently taking a leading role in mentoring upcoming young women, should spread its tentacles away from Mombasa to reach those in far-flung areas of Kenya. For instance, how can the young girls within Lake Victoria be encouraged to take up marine careers, and return home after training to steer the now-famous waterbuses plying the islands of Lake Victoria from Mbita to Lwanda K'Otieno or Mbita to Mfangano Island? How will the women along the lake beaches get to know that their activities revolve around the Marine sector? With the Kisumu port in progress, more opportunities around Lake Victoria will be ripe.
It is therefore critical to ensure that commemoration of World maritime Day is not a one-day event but a continuous process of advocacy to encourage female students to take up courses in the marine sector. Such efforts can be made through education expos, high schools careers days, local trade fairs such as the Agricultural Society of Kenya. Besides, accomplished women such as Ms Marami and others, the current leadership should make efforts to mentor young girls by guiding their career paths towards achieving successful careers in the maritime industry.
The writer is a Maritime expert, consultant and a member of the Women in Maritime East and South Africa Association (WOMESA).