Strategies to increase Kenya's revenue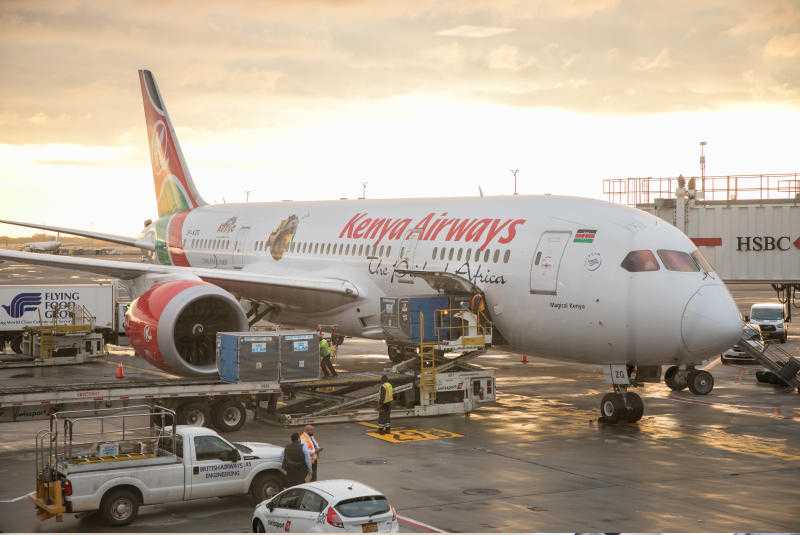 The excitement raised by Kenya Airways' direct flights to the US might lure Kenyans to believe that the American market is ours for the taking. The reality is that other countries are eyeing the same market and it will take hard, work just to get a piece.
This explains why reports that representatives from coffee growing counties were in Nebraska, US to market the crop sounds welcome. Yet, even as the country celebrates the opening up of the US market, steps must be taken to ensure we do not continue exporting jobs by selling raw coffee.
Allowing foreign firms to import, roast and market Kenyan coffee as their own increases the hurdles the country will have to overcome when branding its own produce. According to a recent report by Kenya Association of Manufacturers and Kenya Business Guide, branding of locally produced goods could quadruple revenues and multiply triple-fold revenues sent to the exchequer.
Agricultural exports
Kenya would benefit greatly were the Cabinet Secretary for Agriculture and his Trade and Industrialisation counterpart interrogate this report and set in motion policies that add value to agricultural exports.
Coffee and tea offer the best produce to begin with because they are grown widely across the country. There are countries that have walked on this path that could teach Kenya a lesson or two. The fact that Kenya produces the best coffees and teas which are used to blend lower quality ones gives the country a competitive advantage.
In the case of coffee, Kenya can learn from Ethiopia and Rwanda which export their brands to America and elsewhere.
The country may look to Sri Lanka in the case of tea. The same study reveals that Sri Lanka exported 50 per cent of its tea processed in 2016 earning it an equivalent of Sh62.5 billion compared to Kenya's Sh15 billion.
The realisation that Kenya's cut, tear and curl black tea is losing ground to green, flavoured ready to drink variety should be an impetus to processing our tea.
But even as Kenya moves to add value to its produce, it would be prudent to ensure that the bulk of the additional earnings remain in the country, benefiting farmers. This can be done by helping the farmers to own a larger part of the value chain. The two cash crops offer the best place to begin this journey.
It would also be easier for lenders led by the Co-operative Bank of Kenya to offer credit to cooperative societies than to individuals.