My life is in danger, says Nyongo's kin after verdict on property case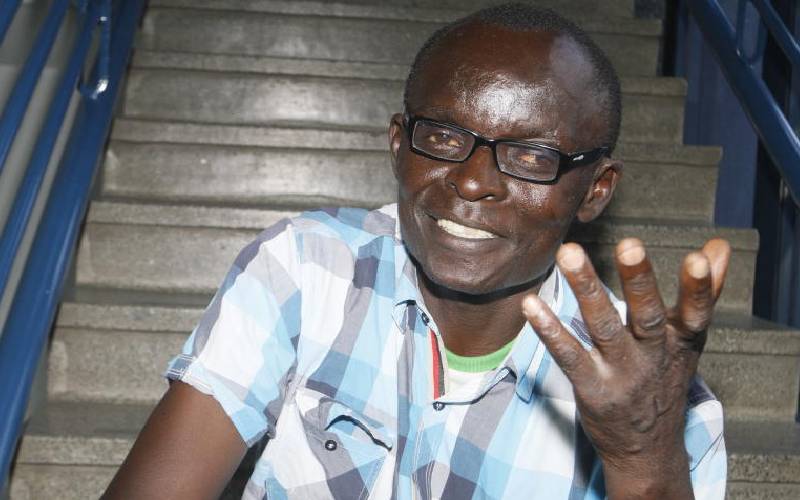 A nephew of Kisumu Governor Anyang' Nyong'o claims that his life is in danger.
Kenneth Okuthe, son of Governor Nyong'o's sister, Margaret Awuor Nyongo, told the Standard he has every reason to believe that someone is after his life after a court ruling that granted him a portion of a contested parcel of family land.
Okuthe was embroiled in a court case with the Nyong'os that almost landed the governor and his sister Risper Nyagoy in jail for contempt of court.
The tussle is about a Sh200 million-estate in Kisumu County in which Governor Nyong'o had been sued by two of his nephews who claimed to have been left out in a land succession.
Okuthe alleges that on July 25, an attempt to abduct him was made along the Kericho-Kisumu Road as he was scheduled to make a court appearance in Kisumu.
He states that before the incident, his lawyers in the case had been picking and dropping him for the cases but on this day, he had to go by public transport. On getting to the bus stage near his home in Kericho, he noted something unusual.
"There was a brand new blue car which was rather unusual and as I got to the stage a rather well-built man approached me and asked if we could get a vehicle that early," he narrates.
The man then suggested that they hike a lift from the car to Kisumu but before he could get into the car, a conductor who knows him came and told him that the car was suspicious.
"The strange man got into the car and called me but I was hesitant and the car sped off, I used matatu to Kisumu," he says.
Wrote to CJ Maraga
Okuthe reported the matter to the police in Kericho under OB NO 07/26/7/019 after which he fired his lawyers.
He captures all this in a letter he wrote to Chief Justice David Maraga on August 26, 2019, over how an appeal on the land case was made.
"On July 30, 2019, an appellant court gave very rare orders in an appeal that my uncle Prof Governor Nyong'o and Dr Nyagoy, both applicants had already withdrawn letting the presiding court to lift orders against them, " he notes.
The orders suspended the entire judgement by Justice Trispisa Wanjiku Cherere, the contempt of court conviction against the governor, the jailing of Nyongo and Nyagoy, the fine and monthly penalty imposed the duo and setting the date of ruling on the appeal for October 3, 2019.
"My lord sir, I bring my grievances to you because our courts have such perfect systems that check litigation business. It is this system I beg you to interrogate because a third hand abused and sneaked a withdrawn appeal back crashing my petitioner's right to justice."
Okuthe claims he has been forced to live like a fugitive because he being trailed by unknown people. He claims to have intercepted email conversations by family members where his elimination plot was planned.