KQ suspends India flights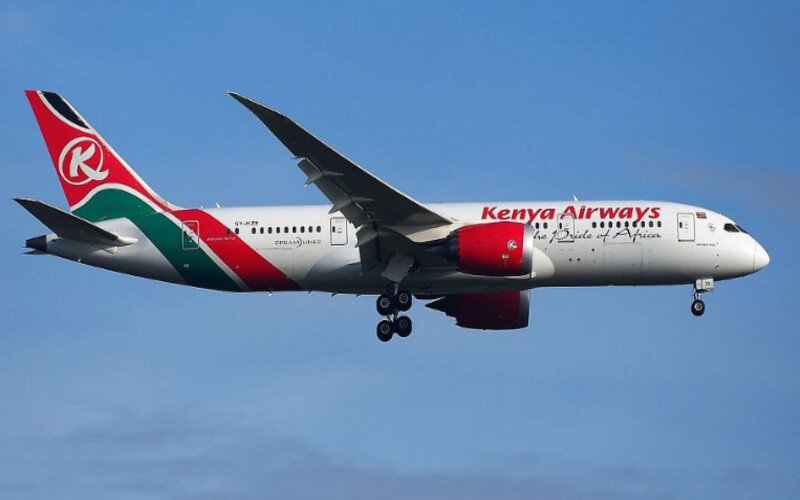 Kenya Airways (KQ) has suspended Kenya-India passenger flights in compliance with Government's directive banning air travel from and to the Asian nation for 14 days beginning May 1.
In a statement dated Friday, April 30, the airline said the last plane to arrive at the Jomo Kenyatta International Airport (JKIA) from India will touch down a few minutes to midnight.
On Wednesday, April 28, Health Cabinet Secretary Mutahi Kagwe announced Kenya was banning air travel between the two nations to contain the spread of Covid-19 after India recorded high numbers of new infections.
Cargo transportation will, however, continue uninterrupted.
"Customers affected by the suspension can change their bookings for later travel or exchange their booking for a voucher that can be used for future travels within 12 months. New travel dates can be rebooked and ticketed free of charge within the same cabin and seasonality for any future flight/destination," said KQ.
The airline, however, noted that the open tickets will be valid for a maximum of one year from the date of issue.
"If the new ticket is a higher fare, the passenger will only pay the fare difference and taxes," said KQ.
Customers who do not wish to take advantage of any of the provided rebooking options may still submit tickets already issued for refund. Refund penalties will also be waived.
Partially utilised tickets should be refunded less 70 per cent of the sector already travelled.
Kenya joins France, the UK, Hong Kong, Singapore, Oman, Canada and Singapore in restricting air travel to India.