Hoteliers stare at huge losses as cancellation hit 70pc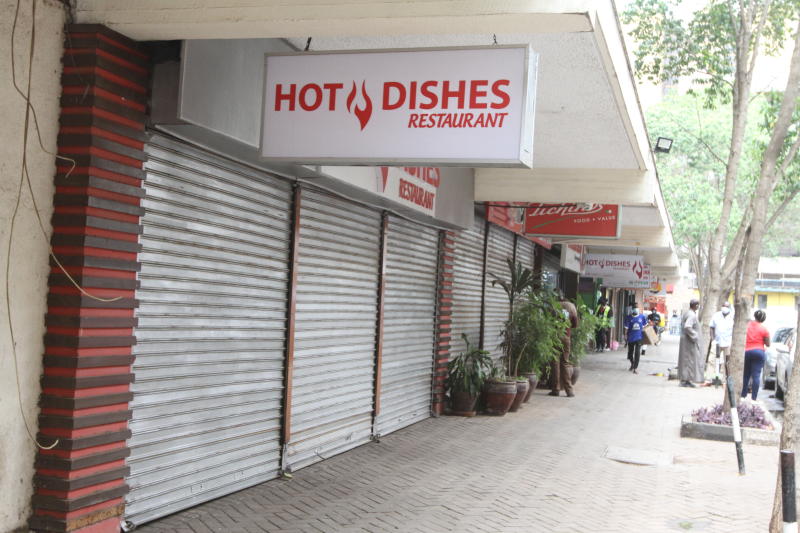 Hospitality industry which had shown signs of recovery from effects of Covid-19 has been thrown back into losses by the new travel restrictions announced by President Uhuru Kenyatta on Friday.
Yesterday, hoteliers along the Coast reported 70 per cent cancellations on the Easter holiday bookings.
Most facilities that had restocked now risk running into losses worth millions of shillings.
On Friday night, passengers thronged Moi International Airport seeking flights back to Nairobi and other parts of the country affected by the movement restrictions.
"Our conference (in Mombasa) ended on Friday and I had decided to stay until Tuesday but now I have to go back to Nairobi before the deadline," said Bashro Nunow.
Several passengers complained that most airlines had hiked the fare from slightly above Sh5,000 to Sh20,000. Others complained that the airlines had delayed or cancelled the flights.
Lay off workers
"I've been at this airport for close to four hours. The airline or its agents are not answering my calls," said Albashir Ali who was going for a funeral in Wajir.
The chaos also hit the Standard Gauge Railway (SGR) train after most passengers who were going to Nairobi from Mombasa reportedly alighted at Voi.
Yesterday, Coast tourism players said that chaos in transport service sparked by the new Covid-19 protocols could erase all the gains made to revive the sector.
Victor Shitakah, the chair of Kenya Coast Tourist Association (KCTA) said most facilities in the region had recorded about 80 per cent bookings for the Easter holidays.
We have established that most facilities are planning to lay off hundreds workers that they had recalled to work in anticipation of a boom during the Easter holidays.
Other facilities had also spent huge sums of money on renovations.
"My hotel had about 95 per cent bookings but six hours after the president's directive, about 25 per cent had already cancelled. I expect more cancellations," said Shitakah.
"I can confirm that on average, 70 percent of the bookings for Easter holidays have cancelled. Hoteliers are staring at huge losses because they had restocked," said Sam Ikwaye.
Ikwaye, who is the Secretary of Tourism Professional Association (TPA) said that little gains made since the new year started have been eroded.
"We had a successful Easter Holiday Expo in Sairt Centre, Nairobi, which was well attended and hoteliers were looking forward to good business. But they are now staring at huge losses,'' said Ikwaye.
Dr Tuqa Jirmo, the chair of the Domestic Tourism Association of Kenya said local tourists were now the lifeline of the sector which has been ravaged by effects of the Covid-19 pandemic.
He added that while there are restrictions on how an international traveller can visit by showing proof of negative Covid-19 certificate, that has not been the case for domestic travellers.
"While we welcome the president's latest directives over containment of the virus, we appeal to the government to come up with a more balanced move to help restore dwindling fortunes of the hospitality industry," he said.
The Kenya Tourism Federation (KTF), an umbrella body for all tourism organisations in the country through its chair, Mohamed Hersi, said that with the new restrictions in place, there is no Easter holiday.
"The Kenyan Coast is lucky to have charter flights that have been making rotations into Mombasa for the second month in a row," Hersi said.