KTDA fights back after Munya orders directors' election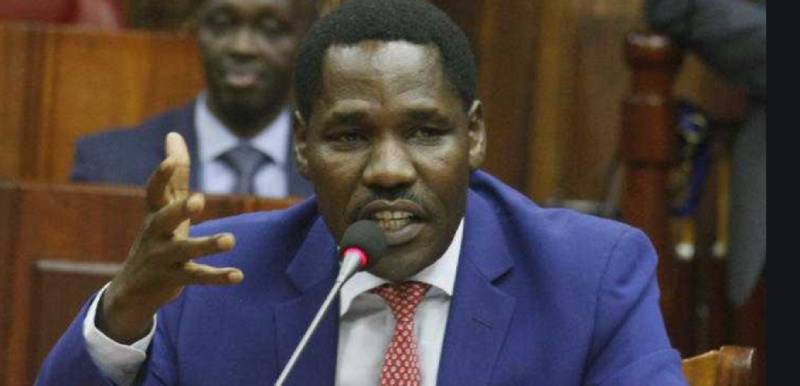 NAIROBI, KENYA: The Kenya Tea Development Agency (KTDA) has termed as inconsequential the election of tea directors ordered by the government last week.
KTDA through a public notice said the action could easily be challenged in court as it defies an active court case stopping the 2020 tea factory directors' elections.
"With a court order stopping the elections, on the one hand, the CS of Agriculture has, on the other hand issued instructions for the tea factory directors' elections to be held. Being an order of the court, the same also restrained the CS Agriculture, the Agriculture and Food Authority and any other persons from conducting the said elections," read a statement by Kenya Tea Development Agency.
In September last year, the Agriculture and Food Authority (AFA) supported by the Cabinet Secretary and Attorney General went to the High Court in Nairobi to stop the 2020 tea factory companies directors elections who process had commenced.
The court ruled in favour of the tea factory companies and the Kenya Tea Development Agency Management Services directing the elections to proceed as scheduled.
However, the Agriculture CS then went to Mombasa High Court and got fresh stay orders stopping the 2020 elections that had been given the green light to proceed.
The two court cases have since been consolidated at Nairobi and the orders stopping the elections remain in force up to date.
The Ministry of Agriculture last week sidestepped the Kenya Tea Development Agency (KTDA) and took charge of the election of directors of tea factories.
The factories started electing their directors from Friday last week, according to a schedule issued by the ministry on Thursday, in a process that has been staggered to May 22.
The polls will be held at extraordinary general meetings, which the ministry said are being convened after farmers issued notices.
Farmers, the ministry said, had also requested the government for support including provision of security at the election centres.
Agriculture Cabinet Secretary Peter Munya said the ministry is implementing the directives issued by President Uhuru Kenyatta a week ago, which required the Tea Board of Kenya to help the factories hold elections.
"Key among the directives is that the newly-established Tea Board of Kenya should jointly with other stakeholders and in compliance with all applicable procedural requirements sanction immediate elections in all tea factories to enable farmers to freely elect their board members within 60 days from the date of the executive order, to secure transparently managed tea sub-sector," said Munya.
Munya said according to the petitions, more than 15 months had elapsed from the last time the factories held AGMs and no new directors had been elected to replace those who had retired through rotation.
This had left the boards without quorum to conduct business.
"I want to however clarify that these meetings are being held under the factories' Articles of Association of one grower, one vote," Munya said.