Telkom bets on data to reboot after botched Airtel merger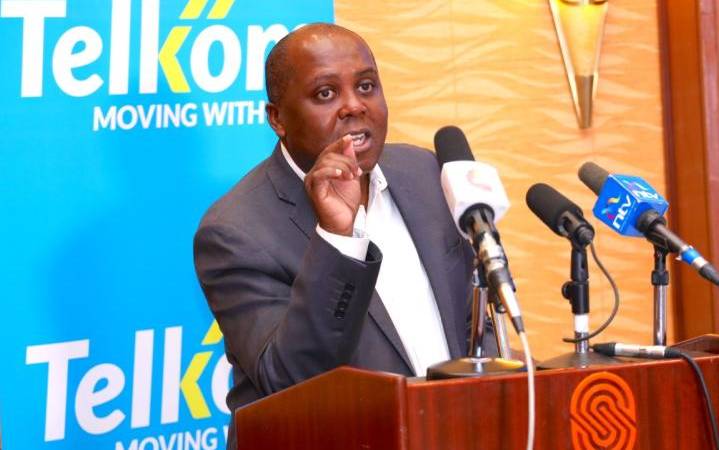 Telkom Kenya is banking on revamping its data business and new technologies to stay afloat after failing to grow its voice segment.
The telco has restructured its business into two segments headed by managing directors in the wake of the failed merger with Airtel Kenya.
Telkom Consumer will be headed by Steve Okeyo and will handle data and financial services, while Kris Senanu is the new managing director Telkom Digital, which will look at new technologies such as the Internet of Things (IoT), cloud, big data and analytics. Mugo Kibati (pictured above) remains Telkom Kenya Chief Executive.
"We have seen a shift in global consumer trends and the Covid-19 pandemic has accelerated the digital transformation that was inevitable," said Mr Kibati yesterday.
"Given our vast infrastructure asset base, terrestrial fibre and our 4G network, we are confident in this new direction," he added.
The new strategy will see the telco enter new market segments, including the lucrative fibre internet to homes.
The move comes after years of struggle to attract new subscribers in the voice and fixed-line segments that were previously its bread and butter. In the recent past, the telco has been losing its voice market share, sliding to 5.8 per cent as of March 2020.
Kibati, however, said the firm has no plans to divest from the traditional revenue streams, although the new focus will largely be in ramping up the digital offering.
"This digital transformation is particularly important within the telecommunications sector, creating an increased demand for broadband, connectivity and digital platforms by the individual consumer, corporates and the public sector," he said.
Despite controlling massive data infrastructure, the company has struggled to grow its market share in fixed data past 0.8 per cent. Wananchi, Safaricom and Jamii control the market segment.
Telkom further said no employees will be laid off as a result of the reorganisation.
Last year, the company had said it would let go 600 employees as a result of the merger discussions with Airtel that would have resulted in a new business entity.
The new strategy outlay comes at a time Telkom Kenya is struggling to hang on to its subscriber base and breathe new life in into its fledgeling mobile money offering T-Kash.
Data from the latest sector report from the Communications Authority of Kenya (CA) indicates Telkom closed down more than 500 T-Kash agent outlets in the first three months of this year.

At the same time, the number of T-Kash subscribers further reduced 30 per cent from 19,607 last year to 13,333 this year, shrinking its market share in the sector to just 0.05 per cent.
The firm did not comment on the cost of the turnaround strategy and whether shareholders Helios Investment Partners and the Kenyan government through the National Treasury would pump in more capital.