Migratory birds under threat Birds under threat as their super highways blocked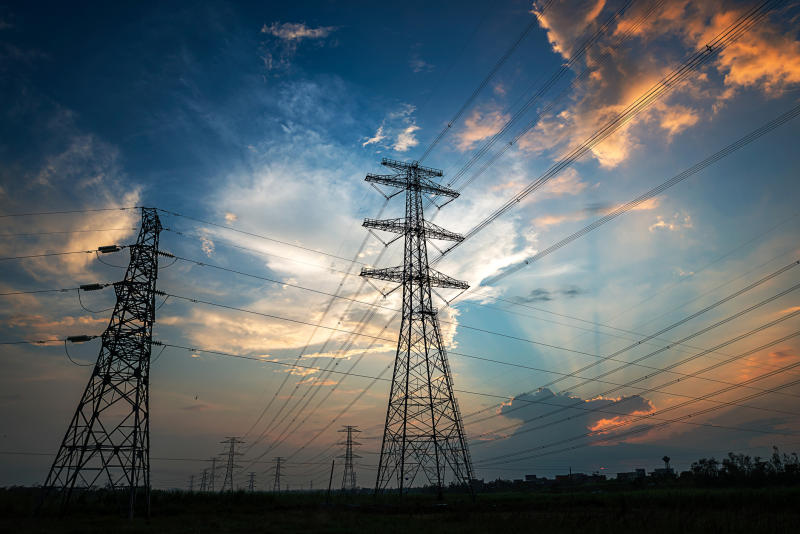 Did you know birds have their own super highways? Migratory birds that fly between continents for breeding and feeding seasons every year follow exact routes known as the flyways.
Kenya's Rift Valley is part of critical flight path known as Afro-Eurasian flyway that connects migratory birds flying from Africa, Europe and through to Asia.
Flyways generally span continents and often pass over oceans but just like highways where road reserves are encroached onto, major flyways that form critical circuit have also seen developments coming up to disrupt traditional migratory routes. The unique phenomenon of migrating birds is threatened by power line infrastructure coming up their flyways causing collision and electrocution.
Bird experts have termed the power pylons and geothermal developments and planned airports as one of the major threats to migratory birds.
"In the Rift especially Elementaita and Naivasha, power lines have had significant impact on migratory routes where some birds are electrocuted while others collide with the poles and get injured," Paul Gacheru, a bird researcher and scientist with Nature Kenya, said.
Gacheru said tens of migratory birds have become victims including pelicans and cranes that form data of ever-increasing number of fatalities as a result of collisions and power lines.
According to North Rift Tourism Coordinator William Kimosop, major flyways enter Kenya's Rift through Turkana. Flyways, just like highways, are several but within specific areas.
"One of the major flyway enters Kenya from Turkana through to Kerio Valley and exit at Tugumoi ridge; others start off from Turkana-Turkwell-Ortum-Weiwei and exit over Segor and Charangani hills at Turkwell through Sigor and Ortum valley. Others exit from Turkana-Malaso-Olaronyiro-Bogoria-Nakuru and Elementaita," he said.
In Baringo County, an observatory has been put up at Tugumoi ridge migratory flyway as part of raising awareness on importance of conserving migratory routes as well as packaging it for tourists. According to Kimosop, deforestation, destruction of wetlands and upcoming infrastructure are part of the growing threats to flyways in the rift.
"Most of these migratory birds make stopovers at wetlands and forests on their journeys to their target destinations. There is need for more awareness to conserve these places," he said.
The Rift Valley/Red Sea flyway, according to Birdlife International, is the second most important flyway in the world for migratory soaring birds.
Over 1.5 million migratory soaring birds of 37 species use the flyway, including raptors, storks, pelicans, ibises and cranes, of which some that are globally threatened are said to be using the routes every year.
The organisation details that over 40 per cent of long-distance migrants in the African-Eurasian flyway have shown signs of decline over the last three decades.
"Of these, 10 per cent are classified by BirdLife International, as Globally Threatened or Near Threatened on the IUCN Red List. Many of these birds are continuing to disappear," the organisation noted.
Anam Echakari, a conservationist at Elsamere, a bird rescue centre in Naivasha said most of the migratory birds brought in to the centre with fractured limbs and wings sustained the injuries from collision.
"Many others die as a result of collision. Some of the migratory birds within the rescue centre sustained injuries as a result of colliding with electricity pylons. The main challenge lies within the policies where investors do not factor in particular bird species before infrastructure is put up. Most birds damage their wings completely," he said.
One such project that failed as a result was an ambitious initiative to re-introduce the lammergeyer bird species at Hells' Gate National Park. The two birds were closely monitored but the death on a geothermal silencer of one bird aborted the project.
And while Kenya is signatory to Convention on Conservation of Migratory species since 2007, it is tasked to protect and conserve migratory routes as well as migratory birds.
"Some countries like Israel have dedicated air force unit that monitor flyways to avoid possible bird strikes," Kimosop said.