Boeing clears the air on social distancing onboard
NEWS
By Agency | August 3rd 2020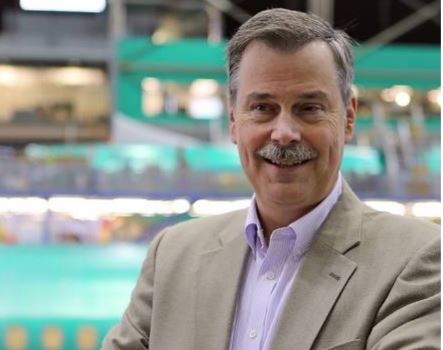 Jim Haas, the Director of Product Marketing for Boeing Commercial Airplanes on safety measures to protect passengers flying to different parts of the world in COVID-19 era
How is the safety of passengers and crew guaranteed

We want to reassure passengers and crew of the protective layers, the multiple layers of protection putting in to protect the air travel journey. My advice to passengers is to follow the airline guidelines. Airlines are working closely with health organizations, follow the hand sanitization procedures, don't travel if you feel ill. Reschedule your flight and be rest assured the air travel journey is being protected through these multiple layers that I have described.

How come there is no social distancing in the plane?

Social distancing is something that we have now become accustomed to in everyday life and we need to realize that every day in life there are also situations where social distancing is neither practical nor possible. When you go get a haircut, when you go to the doctor, when you go to the dentist, in those cases other protective countermeasures are used. And similarly in flying on airplanes, where social distancing isn't possible we have other protective countermeasures in place to protect the passenger travel. We are working with the industry to put the multilayers protection for the air travel journey. Just as you would have multiple layers of protection around a military base, or in cybersecurity you have multiple layers of protection. We are doing the same thing, equipping multiple layers of protection for what I would call viral protection.

So let me walk you through that. So first of all, when a passenger goes to check-in, he is going to find his checking device verify he has not had any virus-like symptoms, not been around anyone with virus-like symptoms, perhaps do a health check, temperature check as well. When he gets to the airport, he is going to find more spacing requirements, where hand sanitisation station, perhaps a temperature check there. All of that is the first layer of protection. All of that is designed to keep the virus off the airplane. The second layer of protection is what we are doing with airlines to make sure there is no viruses on the airplane with passengers on board. So we are working with the airlines on cleaning and disinfecting procedures to get rid of any viruses.

Now the third layer of protection is when passengers are on the airplane, and we have quite a few protective measures on the airplane. The way the cabin air flows vertically downwards, the HEPA filters pull out 99.9 per cent of viruses. And the rate at which the cabin air is exchanged, very rapidly. The vine of cabin air in the airplane is exchanged every 2-3 minutes. Much faster than you would find in other homes or apartments or office buildings. And then lastly is the personal responsibility we all have to protect ourselves and each other. So we strongly advocate for passengers wearing face coverings on the airplane. All these protective layers are these extra counter-measures I talked about that really negate the needs for extra space on the airplane.

Q: And I have heard of many people ask, so will sitting arrangement be re-designed in the airplane?

No, we don't see the need to re-design the sitting arrangements on the airplane, and a good case in point, a good proof point of this is the international transport association has done several surveys of many carriers, looking to see if passenger to passenger transmission of a virus is happening in the airplane. And they have done analysis of several carriers that had people with active viruses travelling. What they found was, it is very, very rare to have a passenger to passenger transmission on the airplane. With these extra protective layers I described, with everyone wearing masks, within the odds of transmission or even lower.

What technologies is Boeing looking at to enhance health safely?

So the first technology we are looking at is airtime microbial cording. These are cordings that are typically sprayed on few surfaces such as lavatories, overhead bins. Then what they do is provide a hostile environment for viruses and bacteria. So, virus or bacteria lands on these surfaces, replicate and they eventually die. We are also working with airlines on more effective ways to apply the chemical disinfectants using electrostatic sprayers. They would spray the chemical out and put a charge on those chemicals so they stick to surfaces to provide more effective disinfection.

And then we have ultraviolet light disinfection that we are studying. Now ultra-violet lights have been used in hospitals for several years to disinfect surfaces. We are now looking at applying those to the airplane. Boeing is developing a portable ultraviolet one that can be used to disinfect harder and which surfaces like the flight deck, switches, and the controls. We are also working on developing ultraviolet lights imbedded in the lavatories. So after a passenger would use the lavatory, the door would shut the ultraviolet light would come on and disinfect surfaces between passengers' usage. So these are some of the technologies we are investigating to help make aeroplane disinfection a bit easier and more effective.