Tourist hotels add safety to menu as economy partially reopens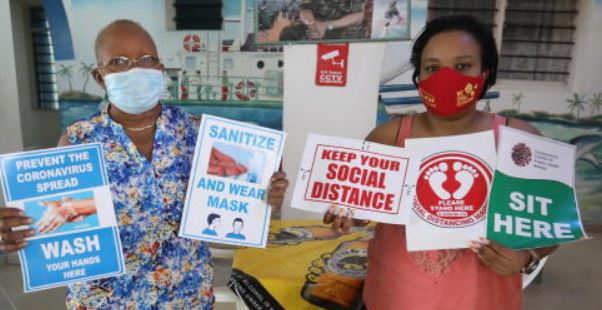 MOMBASA, KENYA: Several tourist hotels, lodges, and town hotels have reopened with the focus largely lying on ensuring the safety of both staff and guests in the wake of COVID- 19 pandemic.
Serena Hotels Business Development manager, Ms. Pauline Mwangi said that they have re-opened their prized Sweetwaters Serena Camp located inside the world-famous Ol Pajeta conservancy in Laikipia County.
''We have followed the health safety operating standards and have started by opening Sweetwaters Camp that lies close to towering Mt Kenya with proximity to the Ol Pajeta conservancy,'' Pauline said.
She added that their health and safety protocols have been designed to ensure the well-being of their guests and staff, providing them with the highest level of comfort and peace of mind.
In Mombasa, the management of Plaza Beach Hotel has announced plans to open up in the second week of July.
''We took advantage of the closure period when the Covid-19 pandemic hit us to carry out room upgrades as well as replacing hotel furniture. We are now banking on carrying out Covid-19 testing for all our staff and later to be followed by specialised training for our hotel workers during this post-Covid-19 era,'' Plaza Beach Hotel General Manager, Denis Gwaro said.
He added that the hotels that have relied on a mixed clientele group of both local and international are looking at aggressively tapping into the local market to sustain its operations.
''With the lockdown still in place and borders closed, we do not expect to receive international tourists. We have prepared well to handle local and regional tourists,'' the manager said.
Gwaro said that they plan to up their marketing once the government fully re-opens the economy and hope to benefit from President Uhuru Kenyatta's directive to Government ministries, parastatals and agencies to conduct their meetings, seminars, workshops or team building activities in hotels.
And the proprietor of Jawambe Hotel, popular with seafarers in Ganjoni area of Mombasa, Ms Janet Mirobi said that they have complied with all the Ministry of Health and that of Tourism.
''It has been a hard time for us. We had to send home our trusted staff and only remained with the maintenance team as we ensured that the hotel is in good shape,'' Mirobi told The Standard in an interview.
Already four other Mombasa hotels, Pride Inn Paradise Beach Resort Convention Centre and Spa, Flamingo By Pride Inn, Jocky Joka Apartments, and Voyager Beach Resort have set July 15th, 2020 and August 1st, 2020 as opening dates.