Firm wants orders halting Sh3.2b housing project lifted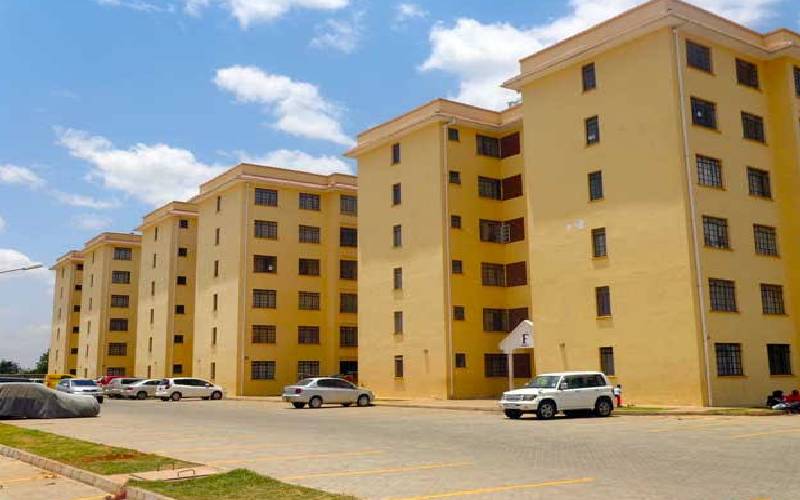 A hearing of an existing dispute in which London Distillers Kenya Limited (LDK) is challenging the construction of a multi-billion-shilling housing project in Athi River is ongoing at the Environment Tribunal after court overruled applications for adjournment
LDK has challenged the ongoing construction of Greatwall Gardens housing project and the Environmental Impact Assessment (EIA)'s licence issued to Erdemann Property Limited (EPL) in the project.
LDK's lawyer Makongonya Tiego during the hearing on Thursday had earlier sought for an adjournment, saying they needed more time, but were overruled.
"LDK has filed an application before Environment and Land Court (ELC) judge Judge Angote in Machakos seeking to consolidate the matter at the tribunal with that before the judge," Tiego had said while seeking an adjournment.
EPL's legal team led by lawyer Tom Ojienda, however, opposed the application, saying no orders were granted by ELC Machakos stopping the proceedings at the tribunal.
"EPL has suffered as a developer after the construction of its third phase was stopped by the tribunal which has led to the loss of billions of shilling," said Ojienda.
During the trial, LDK presented former National Environmental Management Authority (Nema) employee Benjamin Langwen, who in his testimony indicated that EPL should have done a Strategic Environmental Assessment (SEA) Report for the GWG3 Project.
"Failure to conduct the SEA for the project was wrong and as such LDK sought to have the licence revoked," Langwen added.
Langwen's testimony was rebutted by a defence witness, also from Nema, who said SEA is only conducted for high magnitude projects and should be recommended mostly for a mixed development with approval of government as per the Environmental Management and Coordination Act Kenya 2015.
He said since EPL was putting up a residential project the SEA was not necessary.
The suit is set to proceed on July 30, 2020, when EPL is expected to present its witnesses in defence to the appeal.
Approval
The distillery had written to Nema, arguing that Greatwall Gardens sits on an industrial zone and should, therefore, be brought down.
But according to EPL, the estate has been approved by the local authorities, thus the claims that the area is gazetted as an industrial zone cannot hold.
EPL managing director Zeyung Yang had said Parliament recently directed Nema to immediately grant him a licence for the third phase worth Sh3.2 billion.
"I am wondering why LDK can't adhere to Nema guidelines and directives issued to it by the Parliamentary Committee on Environment. This is too much.
EPL says it has incurred losses of over Sh1 billion since the construction of its phase 3 project was halted.
Also in the EPL legal team include Cyrus Maina and Wilfed Lusi.
The developer says his projects are in line President Uhuru Kenyatta's Big 4 Agenda on affordable housing to Kenyans and should be allowed to proceed.