Trade CS issues Covid-19 directives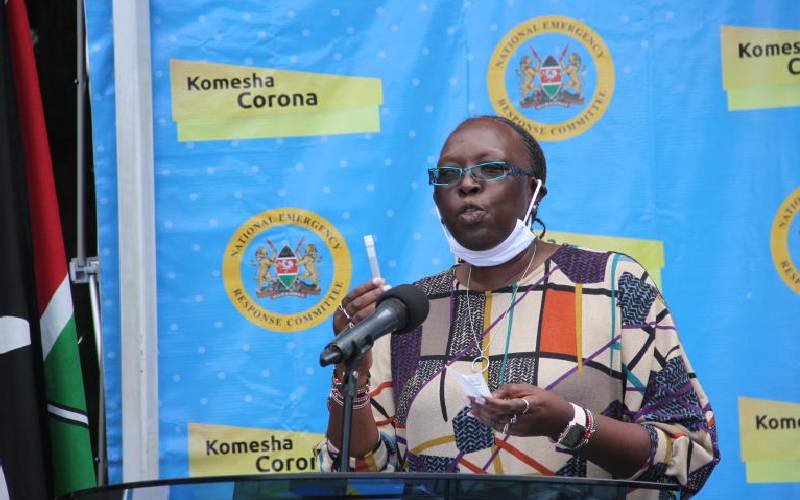 Hotels will now be required to provide transport for staff in a bid to reduce the use of public service vehicles, according to new directives by the Ministry of Industrialisation, Trade and Enterprise Development.
They should also take advantage of delivery options that minimise contact between customers and couriers.
The Ministry of Health guidelines on Covid-19 will also have to be strictly enforced in every business centre or manufacturing area, with a designation of staff or teams responsible for in-facility enforcement of compliance.
This was announced as the economy continued to reopen amid increasing Covid-19 infections. In the directive by Industrialisation, Trade and Enterprise Development Cabinet Secretary Betty Maina, attention is to be given to screening of people, regular hand-washing and maintenance of social distancing.
The CS (pictured) said the guidelines were drafted after consultations with sector associations and member organisations.
"Individual businesses, companies and office premises are expected to derive standard operating procedures (SOPs) from the guidelines for the smooth operation of their enterprises," she said in a statement.
"Each actor is expected to observe the implementation of the SOPs for which they will take responsibility."
This will usher a new normal into business, with the Jua Kali, for example, advised to restructure markets and workspaces to maintain two metres between co-traders and customers.