Petrol price adjusted by Sh5.77 per litre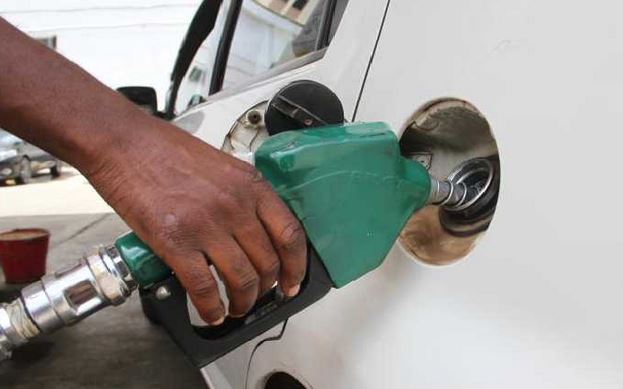 Consumers of Super petrol will pay more in the latest fuel prices adjustment to see Diesel and Kerosene consumers pay less beginning midnight.
The energy regulator says Super Petrol will be up by Sh5.77 per litre while Diesel and Kerosene will decrease by Sh3.80 and Sh17.31 per litre respectively.
"The computation of the pump prices has taken into account the changes effected by the tax laws amendment act 2020 that made taxes and duties part of the vatable amount in the calculation of VAT for petroleum fuels," said Pavel Oimeke, Director General Energy and Petroleum Regulatory Authority.
"The changes in this month's prices are as a result of the increase of average landed cost of imported Super Petrol by 31.54 per cent from US$ 188.70 per cubic metre in April 2020 to US$ 248.21 per cubic metre in May 2020 while Diesel decreased by 5.58 per cent from US$ 242.13 per cubic metre to US$ 228.62 per cubic metre and Kerosene decreased by 51.84 per cent from US$ 262.44 per cubic metre to US$ 126.39 per cubic metre."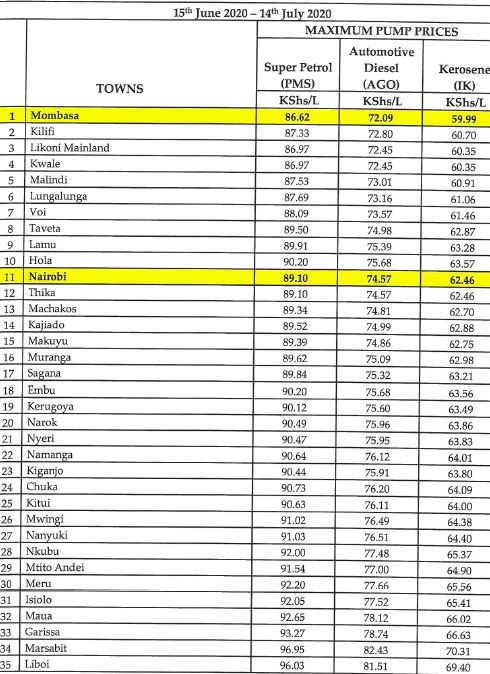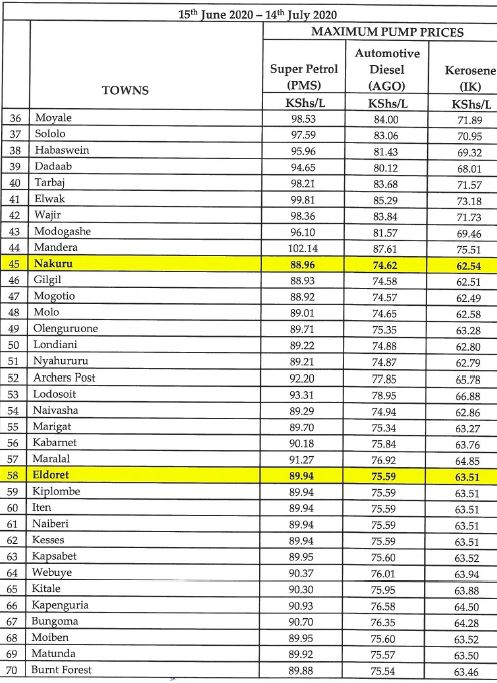 Last week the regulator raised alarm over an artificial shortage in parts of the country from retailers who anticipated price of some of the petroleum products to increase.
The move, which could see Kenyans suffer as oil marketers make a pretty penny starting midnight, is on the back of a recent request by industry players to the Petroleum Ministry to allow them to retain higher pump prices to get rid of old stock.
The Energy and Petroleum Regulatory Authority (EPRA) last week accused oil marketing companies of cartel-like behaviour in petroleum products and threatened them with financial penalties, jail terms, and even revocation of licences.
The major oil marketers, according to the energy industry regulator, have been turning away small and medium oil dealers referred to as independents coming to buy fuel from them.
This is as they anticipate higher prices which have been announced Sunday on the widely used Super Petrol product
Commodity traders projected that local pump prices could go up by as much 16 per cent for diesel and kerosene while super petrol will shoot up by 10 per cent.
But it is only the petrol price which has gone up by Sh5.77 per litre while Kerosene and Diesel reduced by Sh17.31 and Sh3.80 per litre respectively.
This follows an increase in the cost of crude following demand growth attributed to economies reopening and an agreement among major oil producers to reduce production.