New tricks thugs use to transport illegally sourced forest products
NEWS
By Agency | June 4th 2020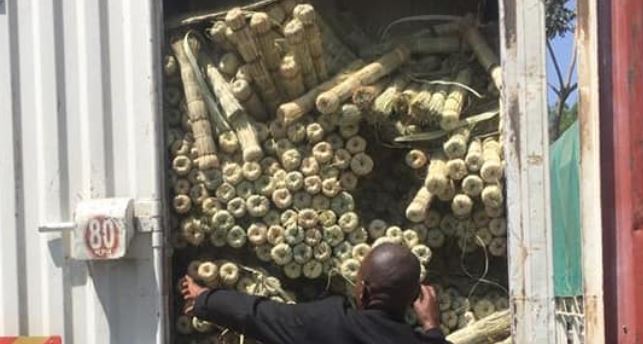 The Kenya Forest Service (KFS) law enforcement officers have impounded a lorry transporting illegally sourced forest produce disguised as locally made sweeping brooms from Turkana County, a trickery that has lately become common in the region to deceive and evade arrest.
The lorry, registration number KCD 076V was nabbed along the Kitale-Eldoret Highway with 77 bags of charcoal that were completely concealed by Doum palm brooms. Another lorry, Registration No. KCL 166W was seized along the Iten-Eldoret Road while transporting 200 red cedar, and 100 rosewood timber. Through the sting operation, four suspects involved in the vice are in custody aiding with further investigations.
This comes a few days after another KFS operation along Marigat-Nakuru Road impounded a lorry carrying vegetables from Baringo to Nakuru while concealing 102 bags of charcoal underneath the perishable food items.
Also, two other lorries were impounded in the same operation with 35 and 28 bags of charcoal respectively.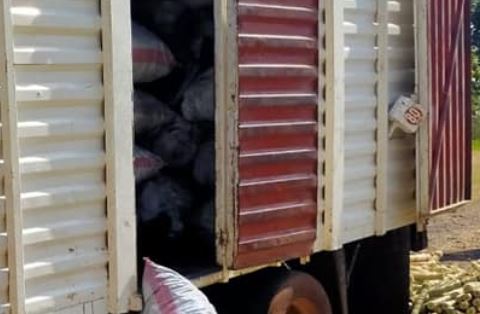 The suspect carrying 102 bags of charcoal was fined Sh50,000 in a court of law while the one with 35 bags fined Sh30,000, and the one with 28 bags fined Sh20,000. The Kabarnet court also ordered the forfeiture of all the impounded charcoal to KFS.
The Service has deployed mobile law enforcement teams to the North Rift region, Baringo, and Laikipia counties to curb a rising trend of illegal charcoal trade noted in the last few months.
The operation in the regions has resulted in the arrest of 12 suspects and an impounding of 262 bags of charcoal, three lorries, one probox vehicle, one passenger vehicle, as well as three motorcycles.
The Chief Conservator of Forests Julius Kamau, while appreciating members of the public who share tip-offs leading to arrests of forest illegalities, called upon all Kenyans to take it upon themselves to stop illegal charcoal burning and transportation within their environs.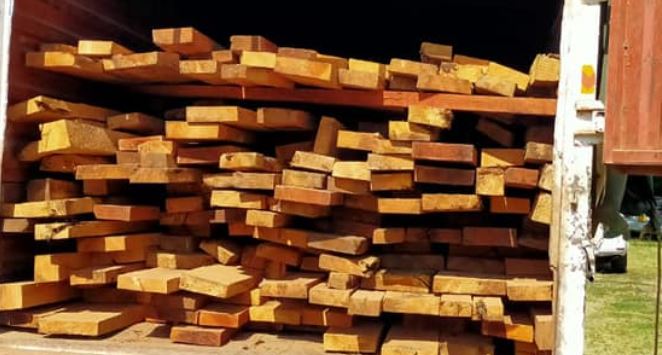 He has noted that local communities have the potential to eradicate irresponsible exploitation of forest resources on public or community lands for the greater good of their environment.
Kamau has further said that the operations will be intensified to ensure the vice is stopped at the point of origin.
He, therefore, directed all KFS officers in the field to enhance collaboration with other security organs of government, county government administrations, as well as local communities, and other stakeholders to jointly ensure critical forest resources are safeguarded especially during the coronavirus pandemic period which has led to an increase in the vices in identified pockets around the country.
The moratorium on logging activities in public and community forests by the Government is still in place and the Service is keen on ensuring the directive is enforced.