Uhuru announces Sh2b support to hotels as mass layoffs rock sector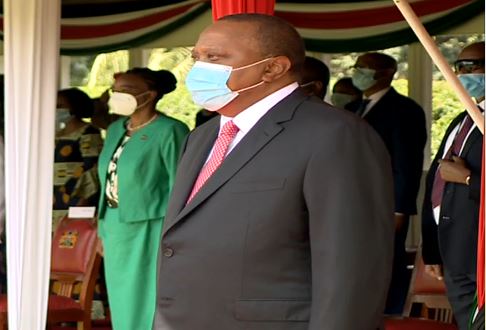 The mass layoffs in the hotel industry could take a break in the coming months following Sh2 billion support from the government announced on Monday.
During his Madaraka Day speech, President Uhuru Kenyatta said his administration will refocus its intervention by offering Sh2 billion support to hotels and related establishments to ensure they maintain staff.
The tourism sector has suffered some of the most severe shocks brought about by restricted movement, termination of international flights, and introduction of social distancing protocols.
"I previously announced the eight points economic stimulus programme- additionally sending Sh53.7 billion to the household. As part of this programme, tourism is a key area of response," he said.
"To jumpstart this important sector, and to protect its players from heavy financial losses, my administration will refocus our intervention by offering an initial Sh2 billion exchequer support to ensure hotels and related establishments maintain their staff compliment."
Due to corona virus-related distress, big hotels have closed businesses with some terminating contracts of the entire workforce.
Last week, owners of the iconic Fairmont Norfolk announced they were shutting indefinitely and would fire all employees as the pandemic bites.
Serena Hotels also in the same week sent its entire staff on unpaid leave starting this month as the effects of the Covid-19 pandemic continue to sink the hospitality industry.
Serena Hotels Managing Director Mahmud Janmohamed described the business as being in a "desperate situation" adding that all indications were "clear" that their units would remain shut this month.
"All staff will from 1st June 2020 take unpaid leave until further notice. However, for the month of June 2020, Sh10,000 only, less National Social Security Fund and the National Health Insurance Fund deductions," said Janmohamed in a memo to staff.
The Fairmont Hotels and Resorts said they are going to close Fairmont The Norfolk and Fairmont Mara Safari Club.
Other top hotels that have halted operations owing to the Covid-19 pandemic include Nairobi's Tribe Hotel, Ole Sereni, and DusitD2.
However, others such as PrideInn Hotels say they are planning to reopen this month.
Those that reopen, however, have to institute strict operating procedures, including social distancing and frequently sanitising premises to ensure safety.