Giraffe Manor opens doors since Covid-19 struck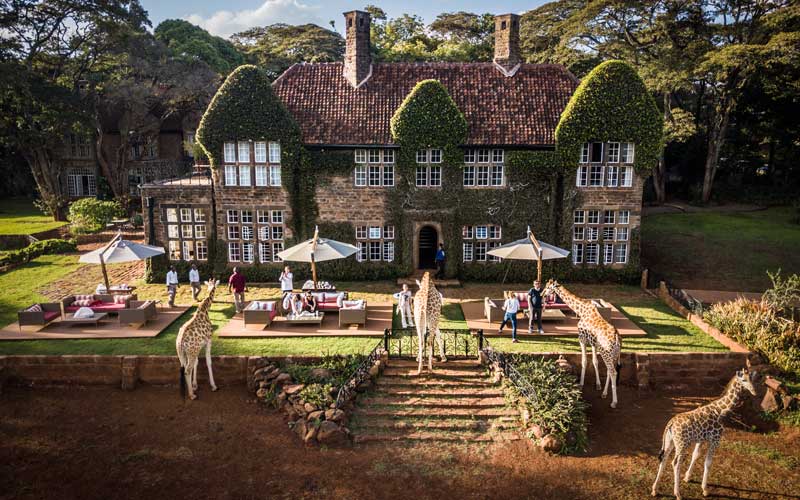 As a powerful indicator of light at the end of the covid-19 tunnel, one of Kenya's most iconic tourism destinations, the Giraffe Manor re-opens tomorrow May 29, 2020.
The hospitality industry in Kenya, as most of the world, closed temporarily since March when flights were suspended and major restrictions imposed by the government to curb the spread of Covid-19.
The re-opening thus is a welcome development for an industry, and especially thousands of anxious workers, which has borne the harshest effects of the global pandemic.
Often referred to as one of the most Instagrammed properties in the world, the exclusive boutique hotel is set in 12 acres of private land within 140 acres of indigenous forest in the Lang'ata suburb of Nairobi.
The historic manor house, modelled on a Scottish hunting lodge in 1932, has extraordinary appeal that harks back to the 1930s when European visitors first flocked to East Africa to enjoy safaris.
With its stately façade, elegant interior, verdant green gardens, sunny terraces and delightful courtyards, guests often remark that it is like walking into the film Out of Africa: indeed, one of its twelve rooms is named after the author Karen Blixen.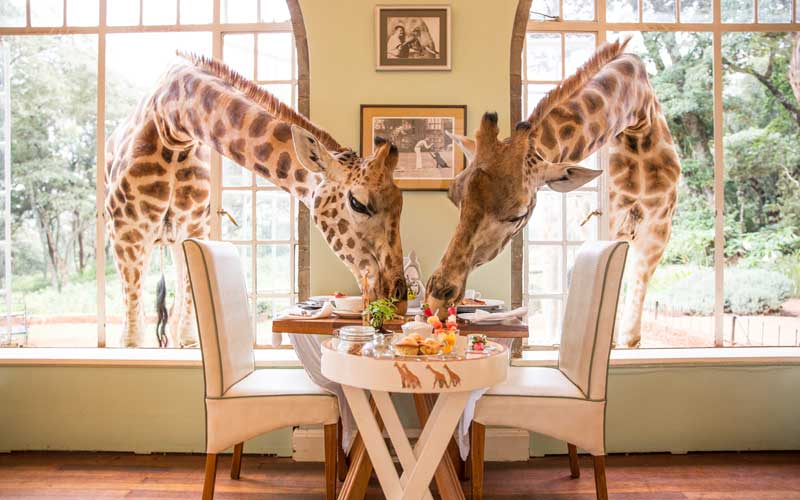 One of the most fascinating things about Giraffe Manor is its resident herd of Rothschild's giraffes who may visit morning and evening, poking their long necks into the windows in the hope of a treat, before retreating to their forest sanctuary.
The elegant long legged giraffes have roamed its lawns since the 1970s when conservationists Jock and Betty Leslie-Melville first adopted an orphaned Rothschild's giraffe called Daisy. Since then, the globally recognised hotel has been the choice host for celebrities visiting Africa including Ellen DeGeneres, Mick Jagger, Brooke Shields, among others
For a start, however, a chance to experience the all-inclusive bucket-list property will only be available Kenyan citizens and residents who can still travel within Nairobi.
This is an opportunity to experience an establishment whose availability is hard to come by; the hotel is often booked a year in advance.
Strict hygiene protocols and a special resident rate, valid for the month of June 2020, have also been announced to entice visitors.