Emirates resumes continental passenger flights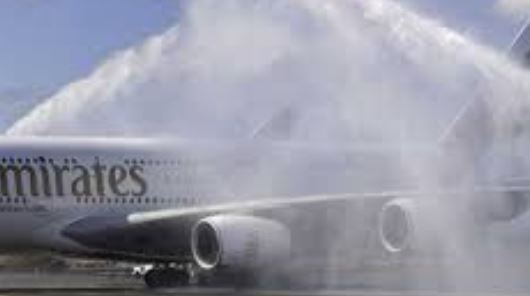 Emirates will from Thursday resume passenger flights to nine destinations across the world.
In a statement, the airline said travelers will only be accepted on these flights if they comply with the eligibility and entry criteria requirements of their destination countries. This includes approval from the Federal Authority for Identity and Citizenship (ICA) for UAE residents who wish to return to Dubai.
Adel Al Redha, Emirates' Chief Operating Officer said: "We are pleased to resume scheduled passenger services to these destinations, providing more options for customers to travel from the UAE to these cities, and also between the UK and Australia. We are working closely with the authorities to plan the resumption of operations to additional destinations. We have implemented additional measures at the airport in coordination with the relevant authorities with respect to social distancing and sanitization. The safety and wellbeing of our employees, customers, and communities, remain our top priority."
The nine destinations include London Heathrow Frankfurt, Paris, Milan, Madrid, Chicago, Toronto, Sydney, and Melbourne. The airline will also offer connections in Dubai for customers travelling between the UK and Australia.
In addition to the scheduled services, Emirates will also continue to work closely with embassies and consulates to facilitate repatriation flights for visitors and residents wishing to return home.
At the Dubai International airport, customers and employees will have their temperatures checked via thermal scanners. Protective barriers have been installed at check-in counters to provide additional safety during the interaction. Gloves and masks are mandatory for all customers and employees at the airport. Besides, Emirates' cabin crew, boarding agents, and ground staff who interact directly with travellers will don personal protective equipment (PPE) including a protective disposable gown and safety visor.
The announcement comes as airlines around the world grapple with a massive loss of business as demand for air travel dries up amid the coronavirus outbreak.
More than 5 million cases of Covid-19 have been reported worldwide, including over 328,000 deaths.
The Health Ministry on Wednesday announced 66 new cases bringing the national tally to 1,029.
Health Cabinet Secretary Mutahi Kagwe said at a press briefing that of the new cases 62 are Kenyans and two foreigners.
Restrictions of movements in Nairobi, Mombasa, Kilifi, and Kwale has severely affected the transport business with Kenya Airways, Jambojet suspending local passenger flights. The two airlines like many across the continent and around the globe have also stopped ferrying passengers to different destinations.
Late March, the national carrier (KQ) suspended all international passenger flight services only retaining the cargo services.
Scaling down of its services led to tough decisions among them cutting employees' salaries.
KQ employees will have to do with pay cuts of between 25 per cent and 50 per cent, depending on their level, with low cadre employees being handed a slight reprieve and taking the lower cuts while the middle-level staff gets the 50 per cent cut. Staff will also be required to take unpaid days off work.