Reforms: State will no longer set maize prices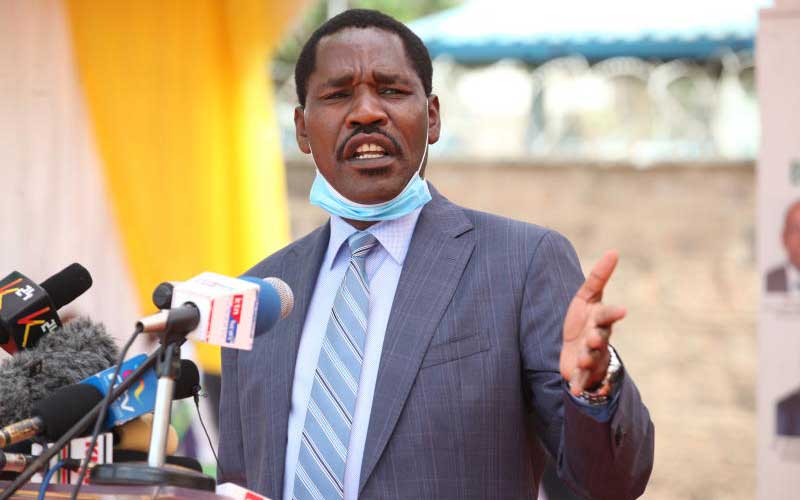 The private sector has been handed a lifeline after the government announced yesterday it would no longer directly buy, distribute, sell or set prices of maize.
Agriculture, Livestock, Fisheries and Co-operatives Cabinet Secretary Peter Munya (pictured) added that the ministry would no longer buy, distribute or set prices of fertiliser, seeds or any other farm inputs.
Instead, he said, it will focus on providing a conducive environment for players in the industry to trade fairly.
The latest reforms will also see the National Cereals and Produce Board (NCPB) restructured to create the NCPB Trading Division (NTD), a commercial arm that will compete for opportunities on value and price alongside other market players.
Enabling environment
"Going forward, the government will focus on its key role – that of creating an enabling environment for producers and traders to make and execute commercial decisions while ensuring that commercial interests, especially on imports, do not disadvantage local producers and consumers," said Mr Munya yesterday.
"NTD will ... (cluster) registered small-medium holder farmers and agro-dealers around aggregation centres (co-operatives or warehouses) for storage, bulk inputs sourcing, marketing and extension support."
The move, anchored in the ministry's Agriculture Sector Transformation and Growth Strategy 2019-2029, is among measures taken by the government to boost food security in the country, albeit indirectly.
The strategy also targets to lower post-harvest losses from 20 per cent to 10 per cent, while increasing benefits from value chain efficiency by at least 50 per cent. This will be achieved through improved storage, value addition and trade.
Kenya could only feed around 72 per cent of its population in 2017. Incidents of food insecurity have seen the country resort to mass importation to feed a population that has grown about six-fold since independence.
The government has been buying maize from farmers at prices higher than market rate, and selling the grain at lower prices during lean times.