Kenya Railways suspends operations at Kijabe area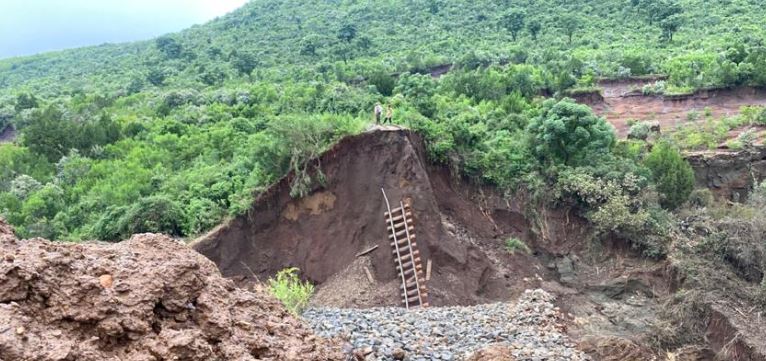 Flash floods over the weekend killed a railway worker prompting the suspension of work on the Metre Gauge Railway line at Kijabe.
According to a statement from Kenya Railways, eleven members of the staff were safely rescued and evacuated to the hospital for monitoring.
The team was on a mission to repair a section of the Metre Gauge Railway line that was recently washed away following heavy rains, posing danger to the community around, whilst trying to resume cargo operations.
"Unfortunately, there was one fatality recorded, as the other eleven members of staff were safely rescued and evacuated to the hospital for monitoring and subsequent treatment. The injured workers were rushed to the hospital and already eight have since been discharged while the other three remaining are still being observed."
The Kenya Railways Managing Director Mr. Philip Mainga together with a team of engineers have visited the area to evaluate the extent of the damage.
He confirmed that the Corporation was responsive and was working closely with other agencies to ensure safety to all, hence the quick turnaround to evacuate the staff. He further directed that all operations at the site be suspended until further notice.
"Our hearts and prayers are with the family and loved ones of the staff who lost his life during the operation, and we wish a quick recovery to all the affected staff", Mr. Mainga said.
Kenya to introduce GMO Cassava
Kenya is planning to green-light the cultivation and sale of genetically modified cassava in a move to improve food security in the country.