Tourist arrivals set to go up by 10pc next year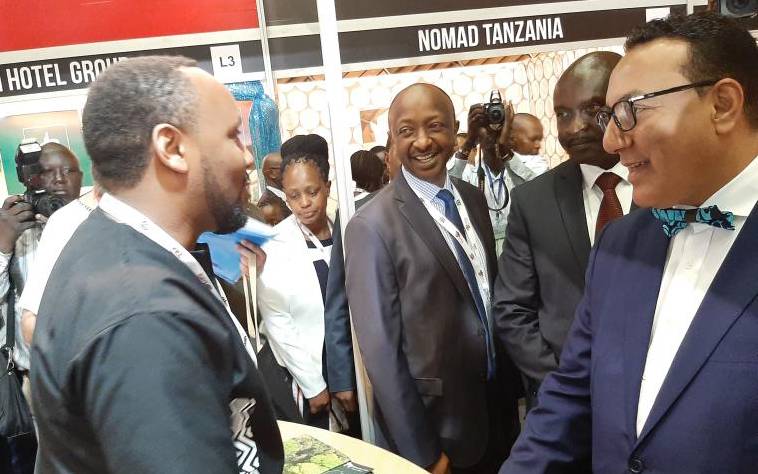 Kenya is set to increase its tourist arrivals by 10 per cent within the next year, according to projections by the Tourism ministry.
Earnings from the sector are expected to grow at a similar rate.
Speaking during the opening of the ninth edition of the Magical Kenya Travel Expo in Nairobi, Tourism Cabinet Secretary Najib Balala exuded confidence that Kenya is on the right path to reclaiming its past glory as the premier tourist destination in Africa.
"Kenya is the country of choice in the whole of East Africa and we are currently number seven in Africa. But this is going to be better when we increase the number of tourists coming into the country by 10 per cent," he said.
He also said Kenya remains the foremost proponent of zero trading in wildlife products worldwide, adding that the country recently pushed for the inclusion of the giraffe among the endangered species within the CITES (Convention on International Trade in Endangered Species).
Mr Balala said the Government is working to improve infrastructure and security and to constantly maintain campaigns in new tourism source markets. He said Kenya seeks to tap into the growing cruise tourism business.
"Kenya is almost completing the construction of the cruise terminal in Mombasa and it will be ready by the end of this year. It will open up many opportunities and in the end compete with other cruise businesses," he said.
While celebrating the crackdown on ivory trade, the CS disclosed that the Government had set aside 1,000 acres of land in Mt Kenya Reserve for the habitat of endangered Bongo antelopes.
"Kenya ranks 61st among the 190 economies in the ease of doing business globally, according to the latest survey by the World Bank. Meaning we have moved 16 steps up compared to position 80 that was the previous rating in 2017," he said.
The three-day Magical Kenya Expo will present an opportunity for stakeholders in the tourism and travel industry to showcase the best products and services in the market.
They include hoteliers, travel agents, policymakers as well as media and public relations outfits.