Kenya's insurance sector shifts focus to technology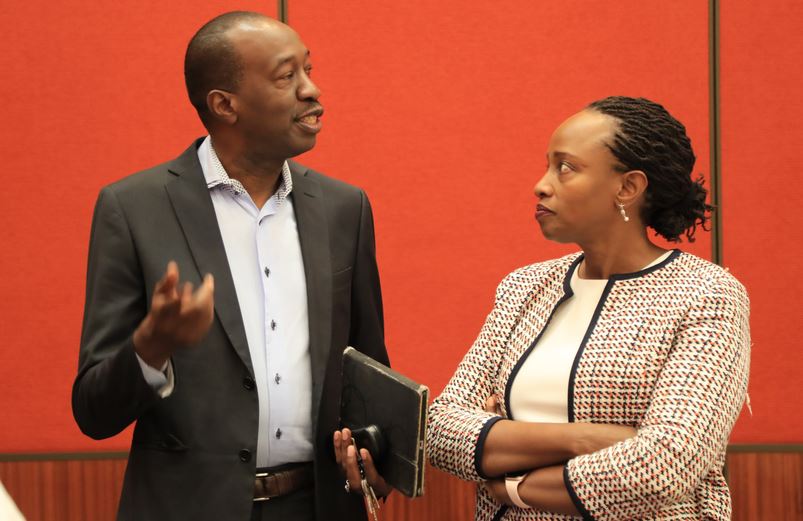 Reinsurance Company, ZEP-RE is collaborating with Kenya's insurance industry to aggressively embrace technology and help expand access to insurance service.
Speaking at CEO Breakfast, which brought together CEOs, CIOs, and Heads of Innovation and Strategy from various insurance firms, ZEP-RE Managing Director Hope Murera said the insurance industry was ripe for innovation and that disruption through the adoption of technology designed to achieve savings and efficiency was long overdue.
"The insurance industry the world over is undergoing disruption. Africa, where we play, is no exception. It is against this background that we have organised this forum to brainstorm and share ideas meant to ensure that the insurance industry players are able to seize opportunities arising from this inevitable disruption," said Murera.
"Through the use of technology, the industry has an opportunity to embrace analytics further to come up with customised products that meet user requirements, new product development to expand and grow the pie as well as improve efficiencies that will lower distribution costs making insurance more accessible to all. The insurance industry the world over has been slower to innovate compared to the rest of the financial sector which has motivated ZEP-RE to champion innovation at the industry level in this regard through forums such as this," Murera said.

"This insuretech forum is a follow up to earlier initiatives including CEO forums held previously in Nairobi, Harare and Lagos to create awareness around the opportunities digital disruption presents and how the industry should prepare itself to harness said opportunities," Murera added.
Murera said harnessing technology is one of the levers ZEP-RE aims to use to deliver its mandate of increasing insurance penetration in the Common Market for Eastern and Southern Africa (COMESA) region and the continent at large.
Themed Connecting the Digital Future of Insurance Today, the main objective of CEO Breakfast was to bring to the fore the need for insurance companies to collaborate to develop technologies that transform and disrupt the insurance value chain for growth and efficiency.
"We want to challenge the industry leaders to embrace and adapt to the digital evolution," Murera said.
The CEO Breakfast was followed by Insuretech forum, which brought together aspiring and established Insuretech service providers and insurance industry players.
Insurance inclusivity
Jubilee insurance Chief Executive Julius Kipngetich urged the industry players to consider linking up with innovators, learn from non-direct competitors, and remodel their businesses by moving from selling to marketing.
"Our brothers in the banking sector have learnt something that we in the insurance sector have not. We need to start working closely with innovators and thinkers – these are the people who create meaningful disruption in the insurance industry," Kipngetich said.
Kenya Association of Insurers (AKI) Chief Executive Officer Tom Guchuhi said the sector should take innovation seriously to stave off the current decline.
"We have seen this industry going down-down but we don't seem to know what to do about it. We seem to leave on the hope that tomorrow will be better. The sector needs to think seriously about innovation and do it collaboratively," Gichui said.
According to the Kenya Association of Insurers (AKI) industry report for 2018, insurance penetration in Kenya dropped to 2.43 per cent of Gross Domestic Product (GDP), the lowest in more than a decade. The drop in penetration resulted in a 61.56 per cent drop in net profits from Sh9.21 billion to Sh3.54 billion.