How counties will share Sh316 billion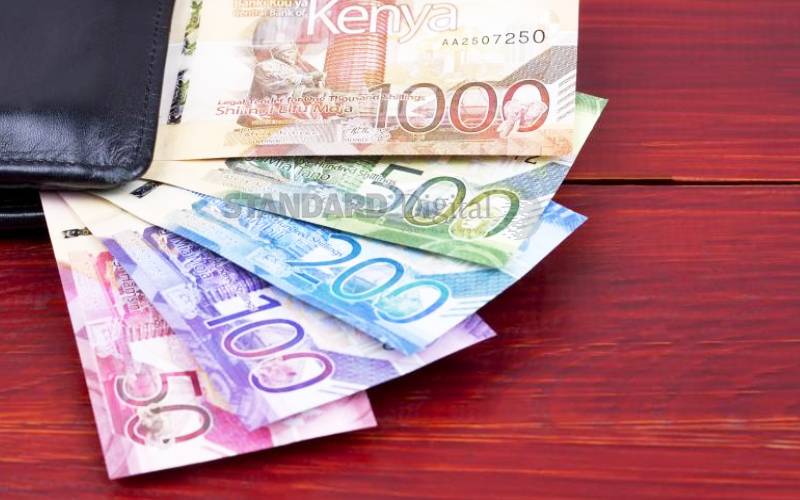 Nairobi and Turkana counties are among the top gainers in the proposed equitable shareable revenue of Sh316.5 billion in the 2019-2020 financial year.
Nakuru, Kilifi and Kakamega counties round up the top five counties.
According to the County Allocation of Revenue Bill (CARB) moved by Senate Finance and Budget Committee Chairman Mohamed Mahamoud, Nairobi will get the lion's share at Sh15.9 billion, while Turkana will receive Sh10.5 billion.
Nakuru, which is pushing for its headquarters to be declared a city, will have to contend with Sh10.47 billion.
Kilifi and Kakamega counties were allocated Sh10.44 billion and Sh10.42 billion respectively.
Kiambu, whose governor is facing corruption-related charges in court, will get Sh9.43 billion. Bungoma will have to settle for Sh8.89 billion.
This is in line with the Division of Revenue Bill which was assented to by President Uhuru Kenyatta yesterday and whose commencement is backdated to July 1.
The Sh316.5 billion allocation is an increase of Sh2.5 billion from the last financial year when counties were allocated Sh314 billion.
Lamu has been allocated Sh2.59 billion and Elgeyo Marakwet will get Sh3.86billion. Tharaka Nithi will get Sh3.92 billion, Laikipia Sh4.17 billion and Taita Taveta Sh4.24 billion.
The schedules in the Bill proposes to allocate Sh316.5 billion as equitable share, Sh22.8 billion as conditional grants and Sh39.08 as conditional allocations from loans and grants from development partners.
The conditional allocations from the national revenues include Sh6.2 billion for leasing of medical equipment and Sh900 million as compensation for the user fee forgone.
Level five hospitals will get Sh4.3 billion while a supplement for the construction of county headquarters was pegged at Sh485.1 million.
Some Sh200 million was set aside for the rehabilitation of youth polytechnics and Sh8.9 billion for roads maintenance. The Bill sets budget ceilings on recurrent expenditure at Sh26.7 billion for county executives and Sh33.2billion for the assemblies.
Mr Mahamoud said the equitable share of the 316.5 billion is distributed using the six parameters of population Sh142.42 billion, equal share Sh82.29 billion, poverty Sh56.97 billion, land Sh25.32 billion, fiscal responsibility Sh6.33 billion and development factor at Sh3.16 billion.
"The first schedule of CARB 2019 provides for the equitable share for 2019-2020. It is allocated to each county using an allocation ratio, which is a combined index of the six parameters, as provided by the Commission of Revenue Allocation (CRA)," he said.
Similar amounts
For the first time, a number of counties are getting similar amounts.
Isiolo, Taita Taveta and Kirinyaga counties have been allocated Sh4.24 billion each, while Kisii and Kwale have been allocated Sh7.78 billion each.
Meru and Narok counties will each get Sh8.03 billion, while Marsabit and Migori counties are set to get Sh6.7 billion each should the bill be passed in its current form.
Senators are also proposing that the bill be amended to show that the disbursement of monies allocated to counties in the 2019-2020 financial year is effective from July 1, 2019.
"Notwithstanding the provisions of subsection 1, the National Treasury shall transfer to the counties the total disbursement due in the first quarter of the financial year 2019-2020 within seven days of the approval of the schedule by the Senate," the bill partly reads.
Kakamega Senator Cleophas Malala had earlier urged his colleagues not to debate the bill since the Division of Revenue (DoR) Bill 2019 was passed and assented to, a move he argued was illegal.