Puzzle of stalled projects that still get county funding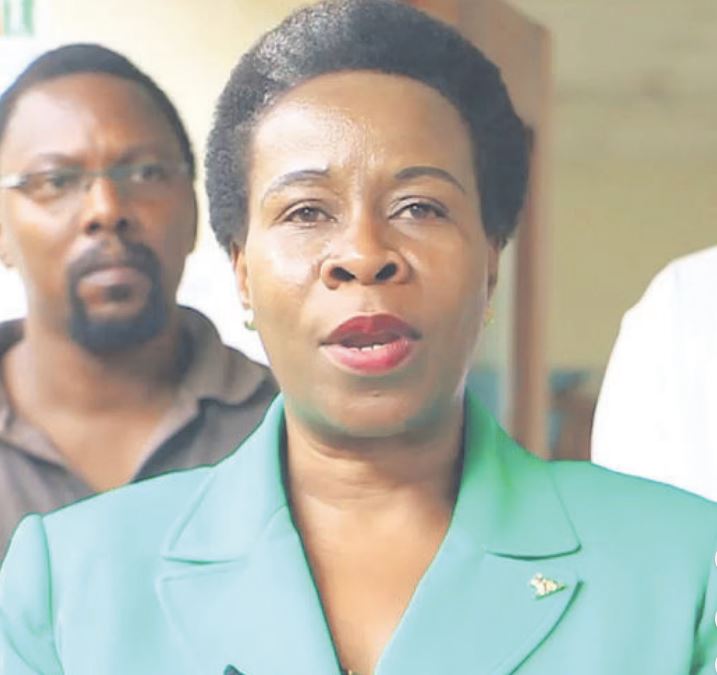 Some of the stalled projects in Embu County have been getting funding every financial year, investigations by Mt. Kenya Star reveal.
Our visit to Mbeere South Constituency uncovered some of the health facilities, which documents show are complete and running yet they do not even exist. In the same constituency, three health facilities among other projects have stalled although documents, which we have seen, say they are complete, equipped and running.
The three facilities include Wakaria Dispensary located in Mwea ward or Makima and Kiambeere Health facilities located in Makima and Kiambeere wards.
Residents of Wakaria village said the incomplete building stands to date but the documents show that after completion, the county government of Embu set aside Sh500,000 in the 2017/18 financial year for drugs among other primary medical equipment.
"We face a lot of challenges looking for health care services since we have to travel to dispensaries in Kirinyaga County. The county government started construction of Wakaria dispensary in 2017 and stopped few months later," James Kinyungu, a resident of Wakaria said. He noted that, when speaking in other parts of the county or to media outlets, leaders lie to people that Wakaria dispensary is operational.
Kinyungu revealed that the stalled construction has turned into 'lodgings' used by prostitutes to trade their sex.
"Three years since construction of this dispensary started, it is still incomplete and documents say it is functioning. It is better if the land is returned to the owner. We are tired," he said.
The locals are demanding to know where the funds set aside for construction and equipping of the dispensary go. Siphrosa Muthingu, another resident of the same area said women were the mostly affected when their delivery time comes. She noted that many expectant mothers give birth on the way to hospitals which is not healthy.
"It has been really bad for expectant mothers. Visiting health care facilities regularly as advised has been a tall order. We urge the county government to complete this facility and stop playing with our health," Muthingu said.
She added that most of their children have not been receiving health jabs after birth due to the fact that one has to travel for long distances through bumpy roads to find a medical facility. These distances, she said, are mostly covered on Boda Bodas which charge a lot of money.
Mwea Ward MCA who doubles as the Embu County Assembly Budget and Appropriation Committee chairman, Harrison Mwaluko said money that was set aside for the completion of Wakaria dispensary was channeled to Gitaraka dispensary.
Documents however revealed that funds were also set aside for construction and completion of maternity ward at Gitaraka health care facility.
But Mwaluko was quick to defend himself that he was not the area MCA when the funds which are alleged to have been 'lost' were being set aside for the construction of Wakaria dispensary.
Equipping of the facility has also been done, according to the documents, but in reality, this is different. On Makima dispensary, documents show that the County government of Embu set aside Sh1 million in the financial year 2016/17 for completion of maternity ward but on ground, the construction did not start at all.
In the same health facility, it is reported that the devolved state completed male ward at a cost of Sh1 million in the same financial year but what can be seen is only an incomplete and unroofed structure.
Locals said that Makima health facility lacks medical equipment, drugs besides having a shortage of medical practitioners.
Mary Makau, a resident who doubles as a committee member of Makima dispensary management team said the county government has not been involving them (members) in matters development of the facility.
Documents revealed that in the financial year 2016/17, the Governor Martin Wambora-led government set aside Sh1.6 million for construction of Comprehensive Care Centre (CCC) at Kiambeere dispensary but locals said it is incomplete.
The county set aside Sh1 million in the financial year 2017/18 for drugs among other supplies. Lack of this facility has been forcing HIV/AIDS patients to seek services from Kiritiri health facility which is located tens of kilometres away.
Embu County CEC for Health Dr. Joan Mwende said the devolved government has been facing money challenges noting that they were trying their best to ensure the stalled facilities are completed and operational soon.
Apart from health facilities, water projects and construction of social halls have stalled in Mbeere South Sub-County although the documents say they are complete and running smoothly.