State targets 3,600 interns in Sh1 billion plan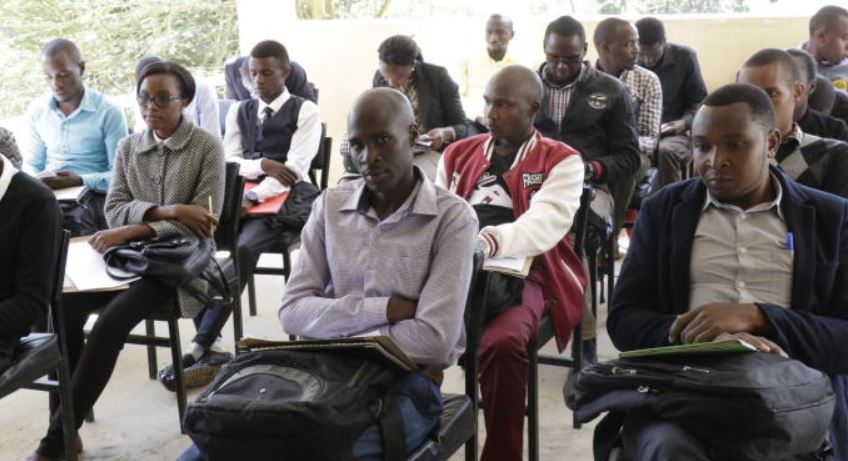 The Public Service Commission (PSC) has kicked off the process of recruiting 3,600 interns who shall be attached to various state departments and agencies.
The exercise was launched by PSC Commissioner Dr Reuben Chirchir at the Rift Valley Institute of Science and Technology (RVIST) in Njoro, Nakuru County where 720 of the 8,000 shortlisted applicants will be interviewed in the next nine days.
Chirchir said that the limited opportunities are reserved for young graduates who completed their studies not earlier than 2015.
He added that those whose education level is above bachelors degrees or currently employed will not be eligible for the Public Service Internship Programme (PSIP) that has been allocated Sh1 billion.
"The opportunities are limited to youths who have a first degree and diplomas and completed their studies not earlier than 2015. Those who have qualifications above a degree will be considered as overqualified. It will also be illogical to move employed persons to internships," said Chirchir.
The new programme has painted a grim picture of the high rates of unemployment in the country especially among the young degree and diploma holders as thousands applied for the limited opportunities.
"The government advertised for 3,600 opportunities and the commission was overwhelmed by the number of jobless youths who applied. We received 18,000 applications out of which we shortlisted only 8,000 for interviews," said Chirchir.
The programme is among President Uhuru Kenyatta's administration promises made during the 2017 campaigns with a view of empowering youths.