How government plans to protect census data from manipulation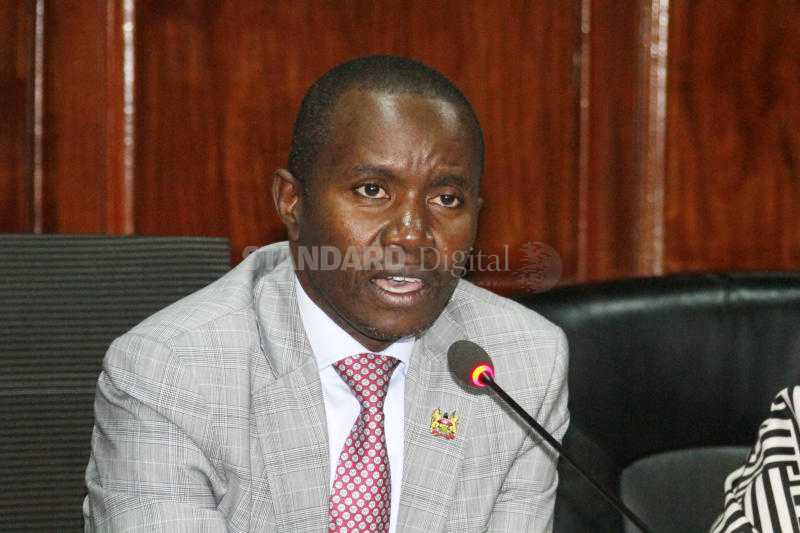 The government has tightened security around the public data to be gathered from Saturday in the 2019 national census exercise.
State top officials on Thursday said the heavy deployment of ICT in the exercise will make it even harder for census officials to sneak in foreign materials that may alter results of the exercise.
At a press briefing, three cabinet secretaries said enough resources have been put in place to ensure no manipulation of data at the collection stage.
Cabinet Secretary ICT Joe Mucheru said the gadgets to be used in the process are locally-assembled enhancing the security of data generated.
"I would like to assure Kenyans that the information we are about to obtain from the exercise will be of high quality and loopholes that may lead to tampering has all been sealed from the onset," said Mucheru.
"The seven-inch tablets that will be used in the exercise are locally assembled, we have a special network that will be used for the exercise and the software deployed is also within our control," he said.
"Even the staff will not find it easy to tamper with the system as no other network will be used to transmit data to the three data centres, we will be monitoring the network all the time," he added.
The government has budgeted Sh18 billion for the 2019 Census exercise, money traced from 2016-2020 financial year.
A huge chunk of the money will be spent on buying the ICT equipment, wages and mapping. In a breakdown of the budget, acting cabinet secretary Ukur Yattani said the design, development and plan of the census process has gobbled up Sh255 million, mapping which started two and a half years ago has taken away over Sh3 billion while public participation has consumed Sh500 million.
Other expenses pilot census project took away Sh118 million, ICT allocated Sh3 billion, data analysis Sh250 million and enumerators another Sh10 billion.
Internal Security Cabinet Secretary Fred Matiangi said that social joints such as the bar will close early on Saturday to enable Kenyans to arrive at their homes at 6 pm in readiness for the exercise.
"People should be available in their house to be enumerated. We have, therefore, ordered bars to be closed at 5 pm to give people an hour to be at their home at 6 pm. We are going to ensure that this is enforced," said Dr Matiang'i, who also clarified that Monday next week will not be a public holiday since "the census will take place at night and will not affect the work of Kenyans."
"Tusiwe watu wa kujienjoy tu (Let's try to limit our leisure). How will we build our country when we are not working?" he posed.
said adequate security officers have been mobilised to ensure that the directive is followed to provide security during the enumeration.
"All security personnel on leave have been recalled back to their work stations. The enumerators are residents of the locations where they were recruited and know their way about. They will be accompanied by village elders," said Matiang'i.
He also directed that the local and international organisations that have expressed interest to act as census monitors to acquire monitors cards from county commissioners of the regions they are based.
"Anyone who purports to be monitoring census without a valid monitors card will be treated as a criminal and will be arrested," he said.
Matiangi's 6 pm 'curfew' has already rubbed soccer fans the wrong way.