Nyandarua county Governor protests milk prices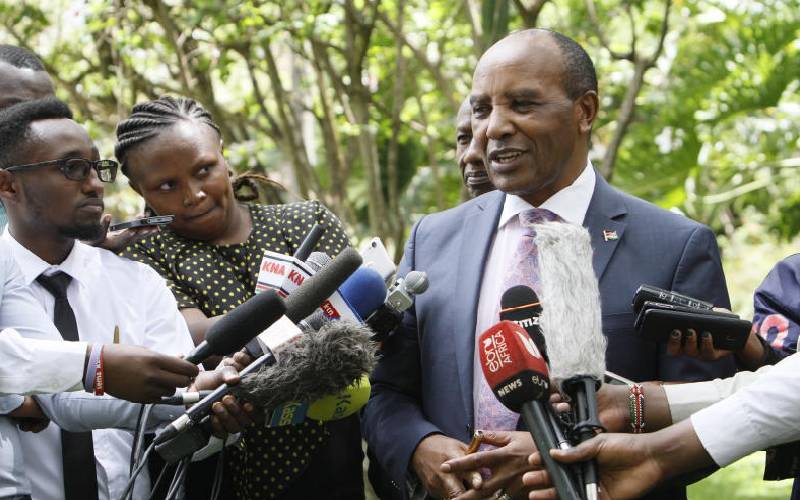 Governor Francis Kimemia has urged the national government to intervene following a drastic drop in prices of raw milk.
Speaking yesterday in Ol Kalou town, the governor blamed unregulated importation of powder milk which has led to reduced returns for farmers during this dry season.
"This is totally unacceptable. We cannot have our farmers incurring such losses yet the prices of animal feed keeps going up. The Government must intervene and solve this problem," said Kimemia.
Milk processing companies are currently buying the commodity at between Sh24 and Sh27 per litre. The price has dropped from Sh35 per litre.
"It is unacceptable that when the cost of producing a litre of milk is at its highest, we find the purchase price being reduced due to a glut caused by persons who are not milk producers," Kimemia said.
Last week, farmers from the region vowed to boycott selling their milk to the processors.
Through their spokesman Jane Muthoni, the farmers said they have been forced to incur heavy losses.
"There was no explanation given by the management of the dairy processing plants where we deliver the milk. It took effect simultaneously in all dairy plants," said Ms Muthoni.
She noted that the farmers are incurring losses as the Government does nothing.
"We need help from the Government as hay prices and other food for our animals keep on increasing as a result of the drought. We don't understand why they reduced milk prices," she noted.