Senator Moses Wetangula opposes maize importation plan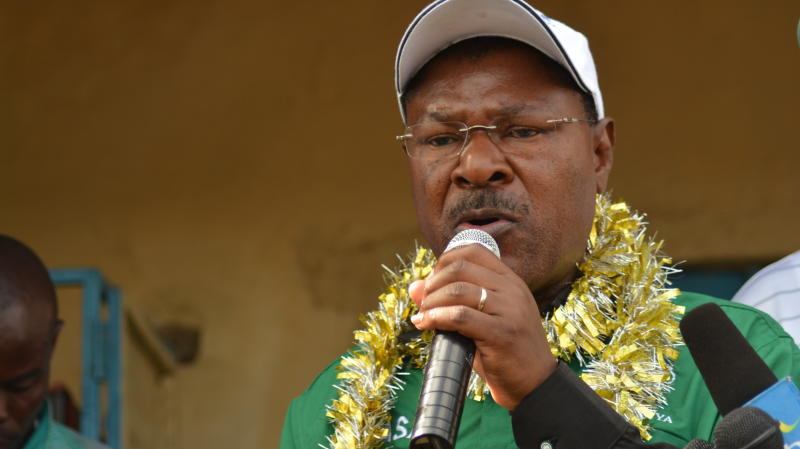 BUNGOMA, KENYA: Senate Committee on Agriculture Vice Chairman, Moses Wetang'ula has asked the government to stop the importation of 12.5million bags of maize since the country has enough maize at the National Cereals and Produce Board (NCPB) and farmers' galleries
Wetang'ula said that the government should instead use the money they want to spend on importation of maize and buy it from farmers.
"The Senate report shows we have enough maize in our galleries and the NCPB. Last season we had a good harvest and even this year. We don't have a shortage of maize in the country and even prices of maize floor have gone up due to hoarding," said Wetang'ula.
The Bungoma senator said the procurement process will take two months and by the time the ship will arrive at the Kenyan coast with maize from Mexico, the maize in the country will be ready for harvesting.
"The maize growing areas like Bungoma, Kakamega, Trans Nzoia, Uasin Gishu, Nakuru and West Pokot counties have done well during the long rainy seasons. Let the government buy the maize that is lying in the cereals board and farmers' galleries," said Wetang'ula.
"If we buy maize from farmers, we will be sustaining employment in the agriculture sector, which has employed at least 70 per cent of the Kenyan workforce. Spending money on the Kenyan farmers, will give them morale to grow more maize and then achieve on the Food Security agenda by the President Uhuru Kenyatta," he added.
Wetang'ula said business cartels were hoarding maize to create a perception that there is maize shortage in the country.
The Senator's sentiments come at the backdrop of the government's announcement that it is planning to import maize before the end of this month.
Already, in Kakamega, Bungoma, Busia and Vihiga counties respectively, wholesalers have adjusted the price of a 2kg packet of flour to Sh120, up from Sh95.

Jobs where liars excel
While lying is frowned upon in many professions, recent research shows it may just be the vice that makes one a top performer in certain careers.