How little-known State agency ate up food security billions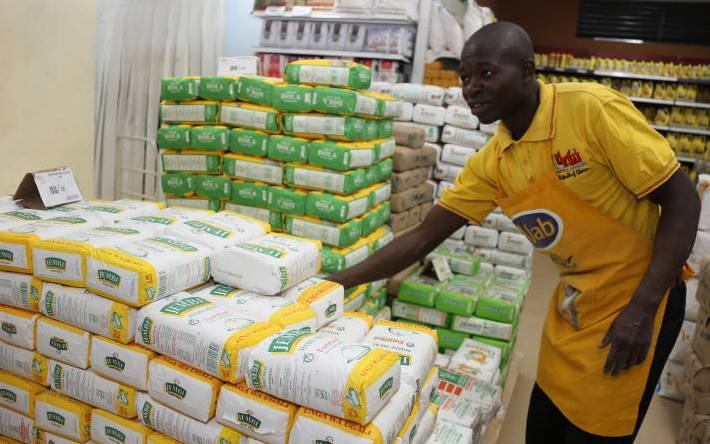 A tiny department in the Ministry of Agriculture was given eight times the money it had been allocated in the budget for the just ended financial year.
The money to the State Department of Crop Development was meant to pay sugarcane farmers' debts owed by State-owned sugar millers that are up for privatisation as well as shore up maize in the Strategic Food Reserves following disappointing rains.
These tasks, however, went unfulfilled, with the cost of maize flour currently retailing at Sh120 for a 2kg packet.
According to a source at the Crop Development Department, the money could have gone to settling pending bills, although the Controller of Budget (COB) in a report said the department had reported spending the money on the boosting food reserves and paying sugarcane farmers.
The department started the year with a budget of Sh3 billion but nine months down the line, it had spent three times the amount at Sh10.5 billion.
The National Treasury in a Supplementary Budget in April pushed up the department's budget for the 2018/19 financial to Sh23 billion. Treasury also diverted funds from other State agencies to the department. According to the report by CoB, the department had spent Sh10.5 billion over the nine months on recurrent budget, translating to an absorption rate of 321 per cent of its recurrent budget.
It is rare for most Government entities to achieve an absorption rate of 100 per cent mostly because they are bogged down by procurement rules.
"Additional funds to State Department for Crop development to be ratified in the Supplementary Budget II. This was meant to cater for sugarcane farmers and Strategic Food Reserves," said CoB in the report analysing Government's expenditure in the period to March 31.
The report additionally noted that among the departments that suffered as a result of the cash diversion was the Agricultural Research Department. The recently set up Agricultural Research Department is yet to get employees and the money it had been allocated to start staffing was redirected to Crop Development.
"Personal emoluments for employees of the State Department for Agricultural Research was incurred under the State Department for Crop Development," said the CoB report.
In the second supplementary budget that was passed in April, Treasury increased the allocation for the agriculture sector, with the bulk of financing again going to the Crop Development department.
"The State Department for Crop Development received the highest budgetary allocation of Sh23.4 billion (44.5 per cent of the sector's allocation)," said CoB.
"The sector's (agriculture, rural and urban development – ARUD – sector) revised budgetary allocation in 2018/19 is Sh52.5 billion. The allocation comprised of Sh37 billion (70 per cent) for development budget and Sh15.5 billion (30 per cent) for recurrent expenditure."