Lobby takes on State over secrecy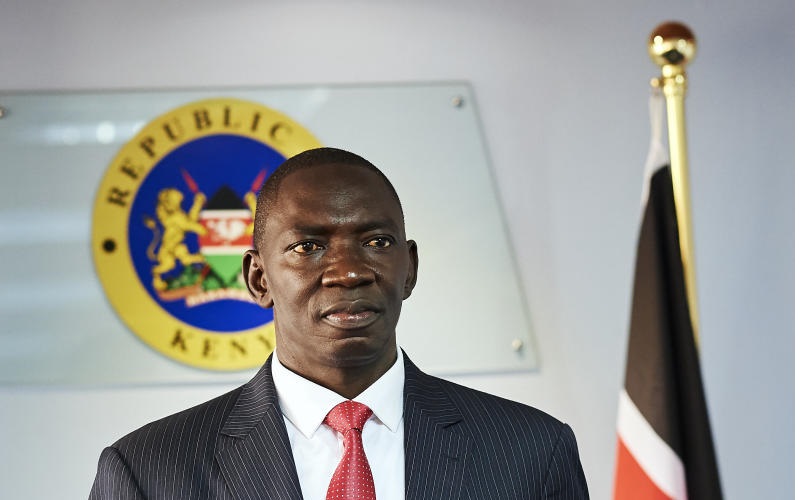 An environmental lobby has accused the Government of withholding information on the planned Lamu coal plant. It has also raised concerns on inconsistencies in communication about the facility.
This comes even as the National Environmental Tribunal prepares to deliver a ruling tomorrow as to whether construction of the plant should continue.
The Decoalonise Campaign has been opposing local investments in coal, particularly the 1,050 megawatt plant in Lamu. It says State agencies' statements on the implications of the plant on power consumers and Lamu residents also seem to contradict.
The lobby says the State has not been transparent about the project, highlighting comments made by Government Spokesperson Col (Rtd) Cyrus Oguna, who said last week that the plant would start feeding the power grid in 30 months.
This is contrary to an earlier statement by the Energy Ministry, it said, showing this would not be done until 2024.
Decoalonise Campaign Co-ordinator Omar Elmawi said various State agencies have only cited the Sh200 billion construction costs that would be borne by investors, and the tariff of Sh7.8 that users would pay for power from the plant, but are silent on other factors.
This includes the 'take or pay' clause in the agreement that the plant owners have with Kenya Power, which would see the firm get paid, whether power is consumed or not.
"The State is not disclosing all the information relating to the Lamu coal plant that is critical for Kenyans to understand its negative impact. For instance, Kenyans have been made to believe the plant will reduce the cost of power, which is inaccurate. Coal is expensive," said Mr Elmawi.
Col Oguna last week said the Power Purchase Agreement between the developers of the plant, Amu Power, and Kenya Power locks the cost of power from the coal plant at 0.078 US cents (Sh7.8) per kilowatt-hour.
Elmawi said the pact allows for variation, citing a recent study by US-based Institute for Energy Economics and Financial Analysis that said Kenya will part with Sh900 billion as capacity charge to coal plant owners for connecting their generators to the national grid.