Itinerant traders from Uganda, DRC the norm in major towns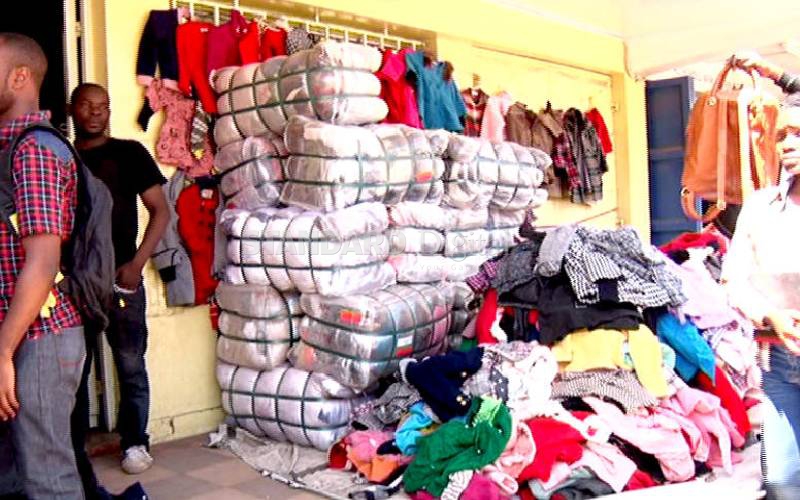 They are all over town. You meet them on the streets, in bars and deep in the residential estates as they hawk beauty products, shoes and wooden stools.
Most of them are young men and women and they have taken Kisumu's informal trade by storm, even as it emerged that majority of these new hawkers are foreigners.
In the evenings, they play hide and seek with the police since many of them do not have immigration documents or work permits. Often, they have been arrested and deported to their countries but others quickly arrive and business continues.
Investigations by the Saturday Standard show that the foreign hawkers come from as far as the Democratic Republic of Congo, Rwanda, Burundi and Uganda.
They have outwitted the local hawkers because they are suave, aggressive, offer bargains and take the goods to the doors of potential buyers.
Local street traders are now crying foul, accusing the government of allowing foreigners to compete with them.
Despite the protests, the foreign hawkers seem to be slowly pushing out local traders.
Take for example Susan Vera from Uganda who has been importing small and creatively made stools that are now popular among Kisumu residents.
Flexible prices
"I started this business last year, I bring 1,000 stools at a cost of Sh100 each and sell at Sh250. The locals like our goods because we offer flexible prices and we know how to talk to them," says Vera.
She has travelled all the way from Lugazi in Uganda with hopes earning a living in Kisumu.
"I restock products after every two weeks, I load my goods in large trucks for transportation to Kisumu. At the border, I pay the officers between Sh7,000 and Sh8,000 then they let me pass," she says.
Vera has enlisted four young men and two women, including her daughter, to hawk the stools for her on the streets of Kisumu town and pays them commission from the sales. At the beginning of this month, they broke ground in Migori where each one of them went with 100 stools.
"Business is good. We are cashing in on the spirit of the East African Community that has allowed free movement of goods," she says.
On the streets of Kisumu, other young men saunter around hawking necklaces, shoes, bags and other beauty products.
Jackson, a Congolese, says they buy shoes from Kampala, put them in sacks and transport them in a bus to Kenya.
He says together with his three friends, they bribe the bus driver with at least Sh2,000 each, then board as any other passenger.
When they reach the border, the driver would talk to the police officers and they are allowed to pass without passports.
No stalls
In Kisumu, they all live in a single room. They hawk their wares in hotels, pubs and other business areas.
They have no stalls, and carry the products in big safari bags.
"We stay in Kenya for about two or three weeks and later return to Uganda for more products," says Jackson.
Another Ugandan trader, who declined to be named, says he makes huge profits on a good day.
But Kisumu hawkers now say the foreigners are pushing them out of business because they do not pay taxes.
"I pay the county government Sh30 every day, besides this stall for which I pay monthly rent of Sh2,000. I must also pay for a business permit," says Jared Otieno, a local shoe trader.
Otieno says he buys his products every weekend from Nairobi.
"The foreigners get theirs from Kampala at very low prices. This is why we cannot compete with them," he says.
Kevin Movine, the chairman for Fire Hawkers Association, a shoe selling group of traders in Kisumu, says the competition between the local and foreign traders is getting stiffer by the day.
Movine says members of the group could sell for a week before restocking, but nowadays, it takes up to a month before selling a whole stock, estimated as 250 pairs of shoes and above.
He says they pay stall rent of at least Sh4,000 per month, besides other taxes, making it difficult to compete with the foreign hawkers who don't pay anything.
The Police and Immigration Department officials say they have been doing their best to control the influx of foreign traders into Kisumu and other towns in Nyanza.
Assistant Director of Immigration in Nyanza region, Maurice Anyanga, says they have arrested and deported several foreigners in the past few months.
Anyanga says in the past three months they have arrested two Somalis, one Rwandese, two Ugandans and one Tanzanian who were in the country illegally. [Irene Ngolo]