Ottichilo, MCAs head to Mombasa 'for talks on budget'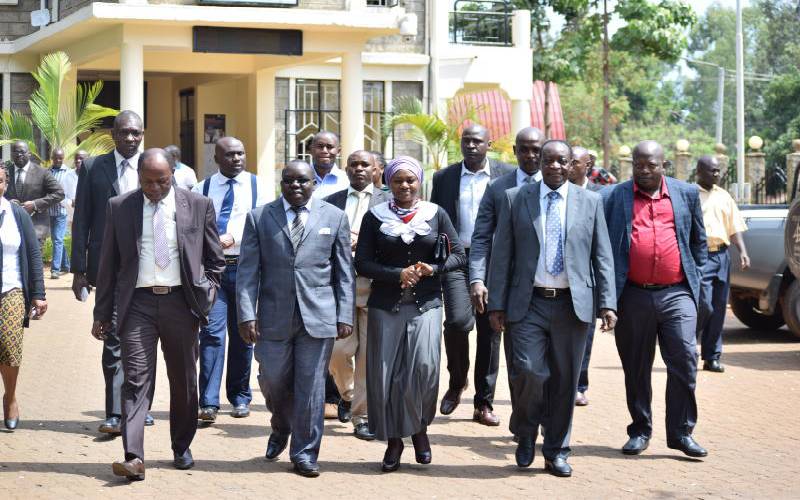 Vihiga Governor Wilbur Ottichilo will fly members of his executive and MCAs to Mombasa today for a six-day retreat.
Assembly Majority Whip Victor Ijaika said that during the retreat, they would review this year's budget. "The aim is to review our 2018/19 budget, identify challenges and plan for the 2019/20 financial year," said the Lugaga/Wamuluma MCA.
A source at the county said all drivers and personal assistants had been asked to remain behind.
While MCAs said their retreat would be to review the current budget and plan for the next one, a member in the county executive told The Standard the governor also wanted to save Chief of Staff Noah Okaya, who he suspended last week.
He was suspended after his case seeking stay orders was dismissed by court.
MCAs wanted him sacked over alleged abuse of office before he went to court.
"Being the governor's right-hand man, they want to save him from sacking. They have taken MCAs to Mombasa to increase their per diems and negotiate with them," the executive said.
However, Ijaika said Mr Okaya's issue would not be part of their agenda. Last year, MCAs impeached three county ministers.
This is the second retreat the county is having this year, as the governor had taken MCAs to Eldoret at the start of the year. It is the fourth retreat since the August 2017 elections.