Minting cash from growing cabbages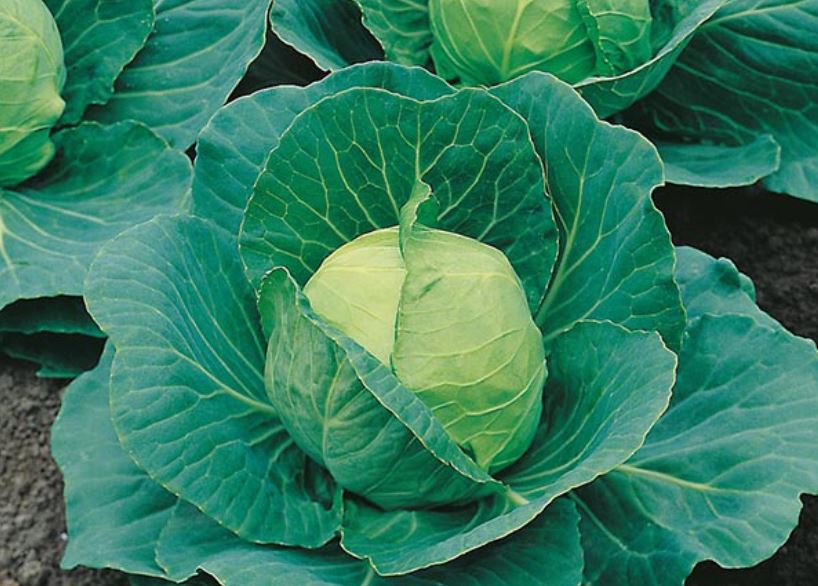 Like the proverbial cat, Evans Gichuhi has had nine lives, he was once homeless, he was also a security guard, a milk vendor and a meat cutter.
His is a story of resilience and determination. When he thought he had done it all and his young mind was longing to do something different, he tried his hand in farming and everything fell into place.
In Kidawa, Nyandarua County, Gichuhi is the person to go to whenever faced with any farming challenges.
Gichuhi's life took a different turn when he ventured into farming even though he didn't not have a land of his own.
Although Gichuhi grows other crops other than cabbages, he says cabbages are the best to start with for any farmer willing to try if they have a green thumb.
"When I compare labour and input per acre for the crops I grow, I find cabbages give me better returns than the rest," he says.
He spends about Sh25,000 on an acre of cabbages up to harvesting while he needs about double that amount for an acre of potatoes. In one acre, he can harvest 12,000 pieces of cabbage compared to 70 bags of potatoes for the same acreage.
"Even when I sell each cabbage at a minimum price of Sh15, I find that the returns are good compared to a bag of potatoes that goes for Sh2,000 since there are a lot of expenses in potatoes than cabbages. For example, people doing the harvesting will charge Sh70 for every bag of potatoes they carry from farm to the sorting out venue," he said.
Gichuhi is also an oat farmer. Curently, he has put 32 acres under oat and expects to harvest 600 bags in the next few months which he expects will earn him about Sh2.2 million.
He sells the oat and hay to dairy farmers from Kiambu who are mainly in zero grazing. His cabbage and potato customers are from Nairobi, Mombasa and Tanzania.
"The customers learn of my farming through their local contacts (brokers) who spread the word when the crop is ready for harvesting. I know this is not the best way to sell as it cuts into my profits but at the moment I don't have anywhere to store the produce," he said.
Gichuhi ventured into farming after securing a Sh30,000 loan from the Youth Fund.
He started by buying and selling goats but soon after he leased land in which he launched his farming career.
Gichuhi, 38, has leased over 100 acres of land in Kidawa village in Nyandarua County where he grows potatoes, peas, cabbages and wheat.
Cabbage, he says, is his favourite crop as they mature fast and are generally easy to manage.
"One crop I don't wish to be involved in is maize growing. It takes nearly a year to mature. In fact I had planted two acres this year but ended up donating the crop to my sister," he notes.
Gichuhi says he also plans to install a dam near his farm to venture into irrigation as erratic rains continue to put his trade at risk.
"When I get my own dam, I won't have to worry about rains which can be disappointing. I also want to ensure my buyers get what they want from my farm throughout the year," he said.
Cabbages are a temperate vegetable which do best under cool climates where there is a significant difference between day and night temperatures.
Plants are propagated from seed in a nursery and transplanted when the seedlings are about 10 to 12 cm high and about 4 to 6 weeks old. The cabbage heads are mature and ready for harvest when they become firm to the touch. This will be up to 3 months after transplanting depending on variety selected. Cabbages are best stored out of the sun and in a cool place. Heads can weigh up to 4 kg each.
Cabbage farming can give you an income (net profit) of Sh220,000 per acre but this is after deducting your expenses. The total cash spent is estimated at Sh80,000 from nursery all the way to harvesting minus irrigation equipment.
While making a choice on the variety to produce, a farmer needs to consider several key factors among them the maturity duration, yield potential, tolerance and resistance to pests and diseases, good field holding capacity, uniform maturity to ensure a single harvest and preference in the market among other qualities.
Bearing this in mind, through a rigorous screening for the above desired qualities, several hybrid cabbage have been released in the market. These varieties easily out compete other varieties in specific market segments due to their superior and reliable qualities.
The varieties include Gloria F1, Pruktor F1, Riana F1, Queen F1 Serena F1, Karen f1, sunny fi and most recently Polo F1.
One acre requires about 120g of seeds. Farmers are highly recommended to source seeds from a registered stockiest and get a receipt for the acquired seeds. Seedling can be raised on seed bed or seed trays for about four weeks before being transplanted to the field. Before transplanting, seedlings should be hardened off to prepare them to cope with field conditions.