Government to spend Sh21 billion for old rail upgrade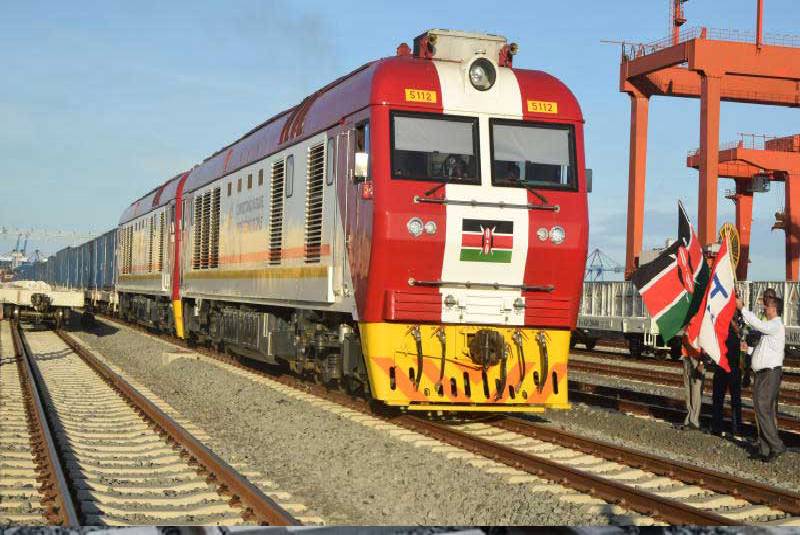 The Government will spend Sh21 billion to revamp Kenya's old rail network and link it to the Standard Gauge Railway (SGR).
This follows failure of the plan to extend the SGR to Uganda.
The Government abandoned the plan after failing to secure a Sh360 billion loan during President Uhuru Kenyatta's recent trip to China.
However, Transport Cabinet Secretary James Macharia has denied the Government went to China to look for a loan.
Yesterday, Macharia said the Government is considering funding from the private sector for the upgrade.
Upgrading the old Meter Gauge Railway (MGR) from Naivasha to Malaba will cost Sh15 billion while connecting the SGR and the old tracks in Naivasha, a 43-kilometre stretch, is estimated to cost Sh6 billion.
"With that, then we'll have a complete, seamless and efficient transportation all the way from Mombasa, Naivasha to Malaba," said Macharia.
"Proposals have already been made and if everything goes according to plan, we will start the works in the next three months," said Macharia who spoke at a joint press conference with Uganda's minister for Works and Transport, Monica Azuba in Nairobi yesterday.
The two were giving an update on the Northern Corridor Transport Infrastructure projects after touring the Inland Container Depot in Embakasi.
Azuba affirmed Uganda's commitment to SGR. She said her government would wait until Kenya "got somewhere" to start works from their side.
"For Uganda to start construction, we have to wait for Kenya to get somewhere so we can reach Malaba at the same time."
She said they have also started revamping their MGR to boost cargo transit to Uganda.
The Ugandan minister noted that there were teething problems with the MGR that were delaying cargo to Uganda.
"There is that gap between the MGR and SGR in Naivasha. We will work out the modalities with our technical team to ensure our transporters do not get disadvantaged by losing time and incurring costs," said Azuba.
"We are revamping MGR because it will go to areas where SGR won't reach even though SGR will be the main route."
In March, President Kenyatta met Uganda's Yoweri Museveni in Mombasa and promised him land in Naivasha to build the dry port.