Mumias to sell non-core assets in recovery plan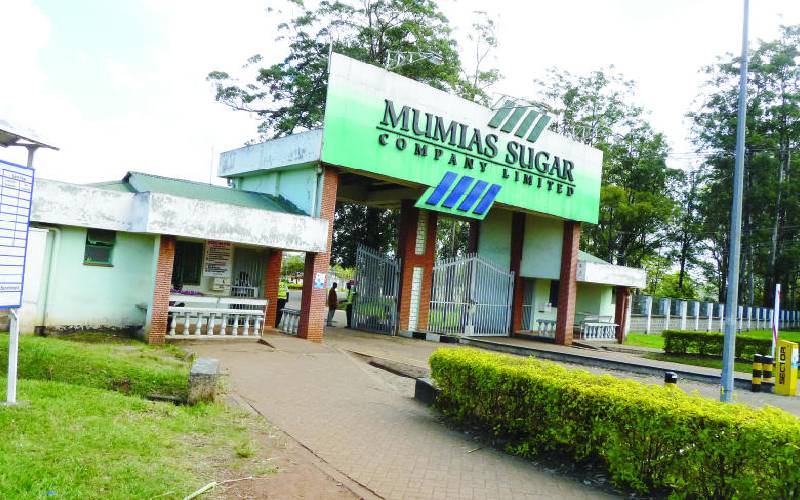 Mumias Sugar Company (MSC) plans to relinquish its non-core ventures as it sets sights on a fresh path to recovery after years of losses.
The sugar miller, which posted a Sh15.1 billion loss in the year to June 2018 – more than double from Sh6.8 billion loss posted in 2017 – is trimming its diversification to focus on its core business of sugar milling and ethanol and power production to chart a recovery path.
The cash-strapped miller plans to sell off its loss-making water bottling plant, some 2,200 housing units, schools, and a lush golf course and plough the proceeds into sugarcane and ethanol production units.
The water plant put up at a cost of Sh200 million has been on a loss-making path since its establishment six years ago. Mumias Board Chairman Kennedy Ngumbau said the firm had already reduced staff from 1680 to just 465 to cut 'unnecessary' expenditure and streamline operations.
The miller is banking on the ongoing reforms by a national sugar taskforce, which has recommended implementation of the Sugar Act and regulations, return of zoning and the sector supportive Sugar Development Levy for the industry.
The regulations would see millers zoned, making it easier for firms to invest in cane development without the fear of losing it to competitors who dangle better prices.
Ngumbao said these new strategies, coupled with efforts to privatise the firm will restore its lost glory.
MSC financed a mini-maintenance of the factory after scrapping Sh25 million from the sale of 5,000 tonnes scrap metal from its yard.
It had also invested in nearly 24,000 acres of cane in its nucleus farms to help drive revival. This revival, however, suffered a blow two days to the planned reopening when arsonists set ablaze nearly 50 per cent of the ready-for-harvesting farming.
"This really upset our plans and we are back to the drawing board in as far as resuming production is concerned," Ngumbao said.
Unable to mill the cane, the firm crushed 4,500 tonnes of the burnt crop to produce syrup for ethanol production and sold the rest to millers in the region. "We sold most of the cane at Sh3,700 per tonne but some had dried up and was sold at varying rates," he said.
Butali Sugar which had committed to mop up all the burnt cane only took up 162 tonnes, leaving the miller with a fast-depreciating raw material.