Indian eye hospital expands into Africa with Kenya unit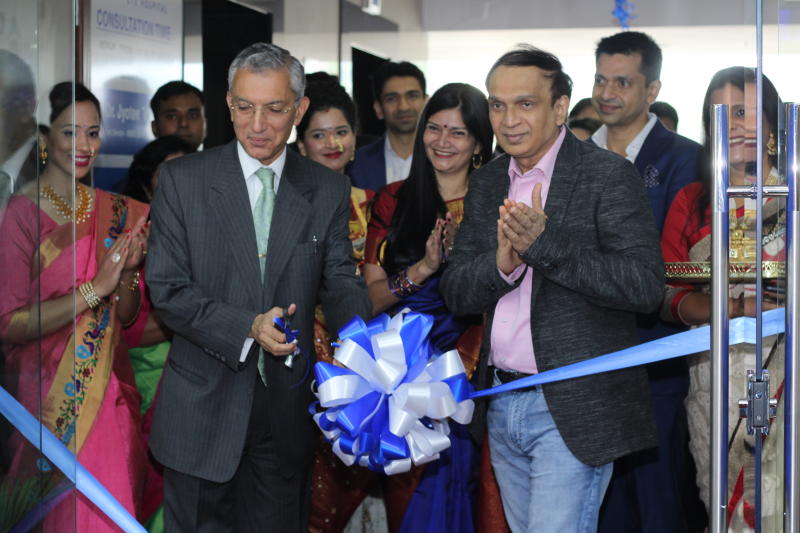 Patients seeking specialised eye treatment will no longer have to travel to India after one of the top hospitals opened a branch in Nairobi.
The new Dr Agarwal's Eye Hospital, put up at a cost of $2 million (Sh200 million), will offer a range of services, including high-tech cataracts, keratoconus and glaucoma management, treatment for retinal diseases, squint, oculoplasty and paediatric eye care.
The hospital also has a modular operating theatre with a viewing gallery and state-of-the-art equipment.
Speaking at the facility's opening, Dr Jyotee Trivedy, the medical director in Nairobi, said the move would greatly cut the cost of treatment for patients as they will no longer have to fly to India.
"Besides being the place for treating eye ailments, we will also focus on building Kenyans' awareness that will lead to better understanding of the importance of eye care," added Dr Jyotee. Prof Amar Agarwal, chairman of Dr Agarwal's Group of Eye Hospitals, said they would expand their services to the counties.
"We want to make it possible for all Kenyans to access eye care services easily and we shall, therefore, open multiple centres across Kenya starting with Mombasa, Kisii and Nakuru.
Indian High Commissioner to Kenya Rahul Chhabra lauded the move, saying it would strengthen bilateral ties between India and Kenya.
"Health is a sector that is in line with Kenya's Big Four socio-economic goals, and I am happy that Dr Agarwal's Eye Hospital is already a live example of the value that deeper ties between Kenya and India can produce,'' he said. "We believe that seeing is the best gift of life. We look forward to serving Kenyans."
More Indian healthcare providers are setting up base in the country to tap into the growing market of more than 10,000 Kenyans seeking treatment in India every year.
The country is a preferred destination for Kenyans seeking specialised treatment due to its affordable cost.