Waiguru urged to convene meeting over cheap imported rice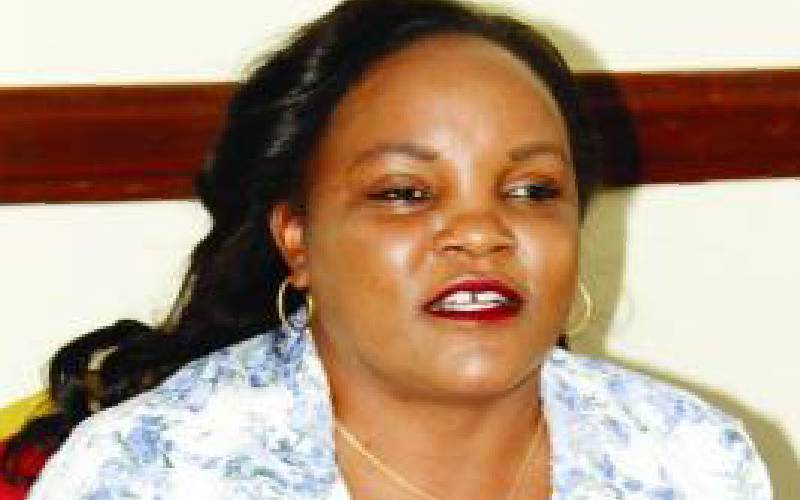 The county government has been asked to convene a meeting to address importation of cheap rice.
Kirinyaga Woman Representative Wangui Ngirici (pictured) said the meeting should come up with ways of ending the practice that is threatening farmers' earnings.
"I am calling on our governor to urgently convene a forum comprising of all elected leaders and stakeholders where this issue can be addressed and resolved once and for all," she said on Sunday in Ngurubani PCEA Church.
Cartels, she explained, import cheap rice whenever farmers start harvesting the crop, flooding the market since consumers can hardly differentiate between the real and fake Mwea rice.
The leader further recalled that before 1998 when the rice sector was liberalised, Government institutions such as the military and hospitals sourced rice from the Mwea Irrigation Scheme.
"I do not understand why these institutions should buy their rice from outside the country when here in Mwea we have high quality produce compared to that imported from the far East," she said.
Morris Mutugi, a rice farmer, said the cartels reaped huge profits by adulterating the Mwea rice with their cheap imports.