Residents reject proposed sand bill, cites management shift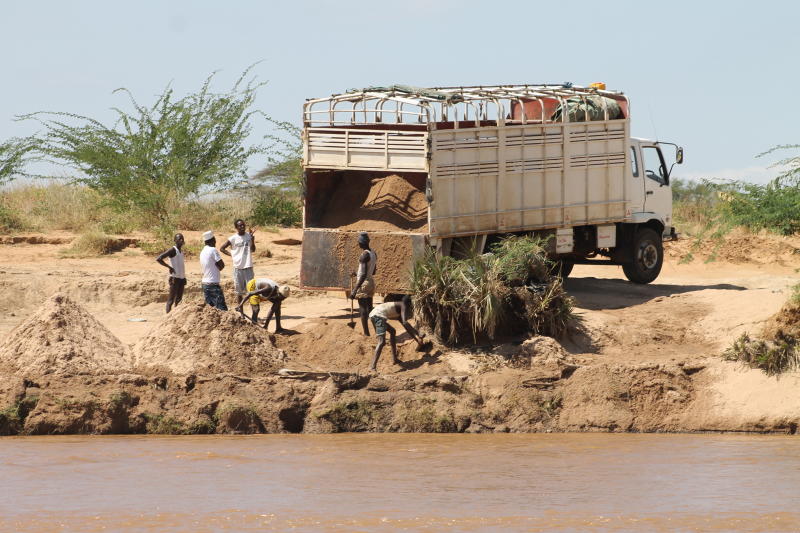 Residents of Laikipia North yesterday stormed out of a meeting to protest proposed legislation on sand harvesting and quarry management.
The County Assembly Finance Committee had called for the public participation meeting in Doldol to discuss its plans to regulate the harvest and sale of sand.
But residents, who depend on sand sales from their various group ranches, demanded the withdrawal of the Sand Harvesting and Quarrying Bill and said they should be allowed to continue with the trade.
"Since the National Environment Management Authority regulates our harvesting, we don't need this Bill to guide us on how to manage sand in our farms," said Dickson Letair, the manager of Morupusi group ranch.
However, the Bill's sponsor, Nominated MCA Peter Matunge, said they were seeking to remove the trade from the tight grip of group ranches, which he accused of oppressing the locals.
Matunge said he was frustrated that the residents were against the proposed legislation yet it sought to empower them by granting them a bigger say in the sand business.
"These cooperatives and group ranches have been selling sand for over 20 years and making a lot of money. Who are they accountable to? There have never been clear rules on revenue collection," said Matunge.
The Bill also aims to guide harvesting patterns to stop environmental degradation during dry seasons.
"This Bill would resolve how we conserve the environment as we continue harvesting sand because without regulations, the business will continue hurting the environment," the MCA said.
Thingithu MCA Stephen Nderitu said residents had dismissed provisions that sought to allow the county government to collect revenue. "Sand and quarries are natural resources. It is unacceptable for sand dealers not to pay revenues yet they need services. The business has been infiltrated by cartels who take the lion's share of profits," said Mr Nderitu.
Sources told The Standard sand truck owners paid Sh3,500 to individual group ranches, Sh1,500 to a sand cooperative society and Sh1,050 as revenue (to the county government) at weighbridges.
It is estimated that the business earns the county government Sh60 million, the sand cooperative society collects Sh85 million, while individual group ranches pocket nearly Sh200 million yearly.
Finance Committee Chairman Joseph Kiguru said several public participation meetings had been held in many parts of the country, adding that they would continue to lobby for the Bill's approval.