Samburu governor's accounts frozen over Sh1.6 billion probe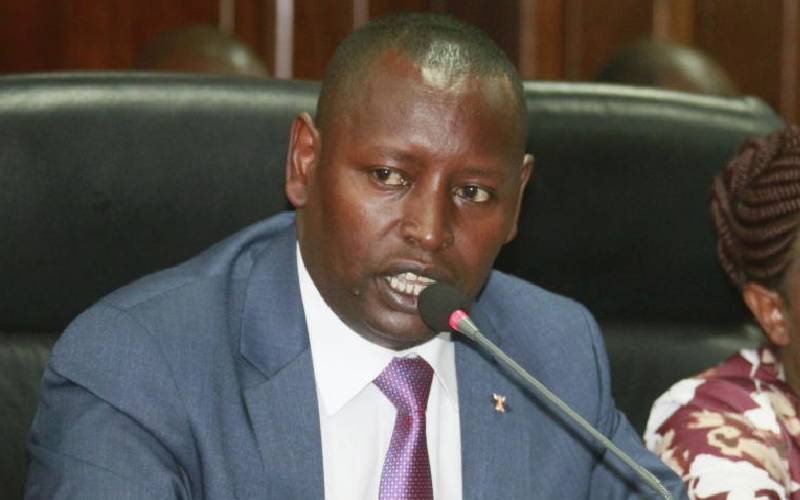 The anti-graft commission has obtained orders freezing Samburu Governor Moses Lenolkulal's bank accounts.
The Ethics and Anti-Corruption Commission (EACC) also obtained orders barring Lenolkulal from transferring four prime properties in Nairobi.
The orders came from two separate suits against Lenolkulal and his company; one at the High Court and another at the magistrate's court.
The commission told the High Court that on July 8, 2015, Lenolkulal spent Sh30 million to buy two parcels of land in the upmarket Karen suburb, Nairobi, an amount EACC claims was part of the Sh1.6 billion Samburu County lost.
At the magistrate's court, the governor was stopped from withdrawing millions of shillings held in his five accounts at Kenya Commercial Bank. The magistrate also gave the commission authority to obtain all his books of accounts for scrutiny.
The agency suspects that the governor colluded with other county officials to siphon the money.
The court heard that the governor and his officials have been inflating costs and making fictitious procurement contracts, which led to the loss of the Sh1.6 billion between January 1, 2013 and December 31, 2018.
The anti-corruption agency suspects that the governor incorporated a service station, which he used to siphon public funds through a contract to supply diesel and petrol to the county.
"Preliminary investigations have revealed that Lenolkulal, through his company, received from the county government in excess of Sh80.7 million between 2013 and 2018. That was clear conflict of interest and a way to siphon public funds," said EACC lawyer Rosslyne Murugi.
She told the court that Lenolkulal hatched the plot with other public officers within his government to trade with Samburu County through collusion with private contractors.
The anti-graft agency suspects that several companies awarded high value contracts are owned by Lenolkulal's employees who ended up pocketing Sh673 million from public coffers.
"The commission also received allegations that senior officials in the County Government of Samburu received bribes to the tune of Sh86 million from several contractors and suppliers in order to influence award of tenders in their favour or to facilitate payment," said Murugi.
Ms Murugi submitted that the money Lenolkulal used to buy four properties in Nairobi was not commensurate with his salary and, that the commission was in the process of finalising a suit to repossess them.
"It is only fair that the properties be preserved for six months to allow completion of investigations," she submitted.
Justice John Onyiego directed the commission to serve the governor within seven days to allow him respond to the claims.
"An order of prohibition is hereby issued prohibiting the respondent, his agents, servants or any other person from transferring, disposing or in any way dealing with the listed four properties to enable the commission complete investigations," ruled Justice Onyiego.