Bishop Gakuyo sells property to pay Ekeza sacco members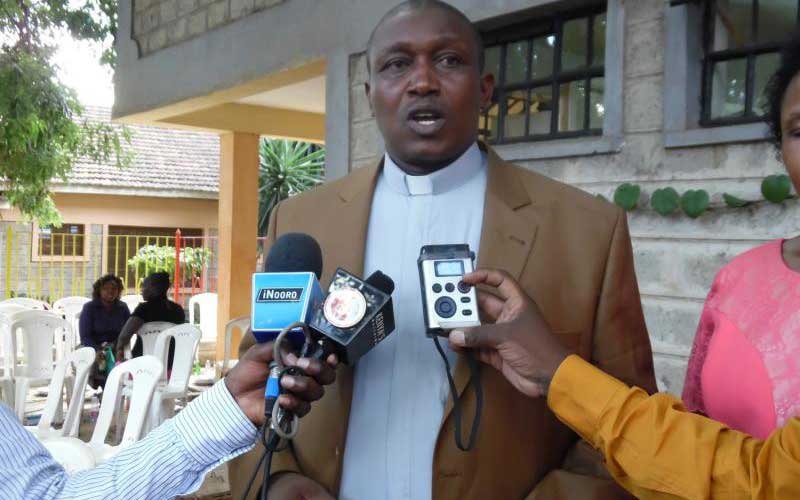 The founder of a sacco currently in receivership is selling some of his properties to refund members' contributions.
David Ngari Kariuki alias Gakuyo, of the troubled Ekeza Sacco, said he had put up for sale some of his prime properties in Nairobi, Kiambu and Murang'a counties to raise the money he needed to refund members.
He said he was selling his property because he had no access to the firm's bank accounts as they were frozen by the Government last year.
Members have been going to the sacco's offices to demand their money.
Assured members
Gakuyo, who is also the bishop of Calvary Chosen Centre Church in Thika, assured members that no one would lose their savings.
The bishop, who spoke at the church, called for patience "as I raise the money I need to refund your savings".
"I want to assure all the 53,000 members of Ekeza Sacco that no one will lose their money. I am selling some of my properties and soon I will repay members all their savings."
Last week, Gakuyo Real Estate, which is owned by the bishop, placed an advert in a local daily listing the properties it wants to dispose of.
They include a residential house in Nyari estate near Village Market, Nairobi, a hotel in Juja town and a house on half-an-acre along the Thika-Garissa road near Makongeni estate.
Gakuyo is also selling a four-storey building along the Thika-Garrissa road, a 50 acre piece of land in Kilimambogo, Thika, 100 acres in Kabati, Murang'a, and a quarry, also located in Kabati.
"I wish I could give you your money now but I can't since the accounts have been frozen. However, I am making every effort to settle the matter," said Gakuyo, who is also the chairman of the sacco.
He claimed that he had refunded Sh200 million.
Gakuyo said the Government had convened an annual general meeting for the sacco on February 21 when the verdict would be given on whether its licence and accounts would be restored.
Ekeza Sacco has been dogged by controversy, prompting the Government cancelled its licence last year.
The Commissioner for Cooperatives, Mary Mungai, ordered the sacco closed on March 26, 2018 after claims it had flouted the law.
This followed reports that the sacco was sharing office space and bank accounts with its sister company, Gakuyo Real Estate.
By the time of its closure, the society had 26 branches with Sh2.56 billion in members' deposits.
Liquidators complete
In September last year, Ms Mungai said the fate of the sacco would be known in three months, when liquidators completed their work.
Some of the sacco members who spoke to The Standard asked the Government to open the accounts so they could get their money back.
"We are pleading with the Government to allow the sacco access to its accounts so members can get their money. We cannot say the management of the sacco has refused to refund our money when its accounts are still frozen," said Mary Wambui, a member.
In September last year, acting Cooperatives Principal Secretary Chris Kiptoo said Ekeza Sacco would remain closed until the authorities were satisfied that it had a proper management structure in place.
The PS said this will ensure money collected from members is well-protected.
Kiptoo said liquidators were going through the sacco's books of accounts while overseeing Ekeza's separation from its sister company.