Maize farmers in for a rude shock as fertilizer crisis rocks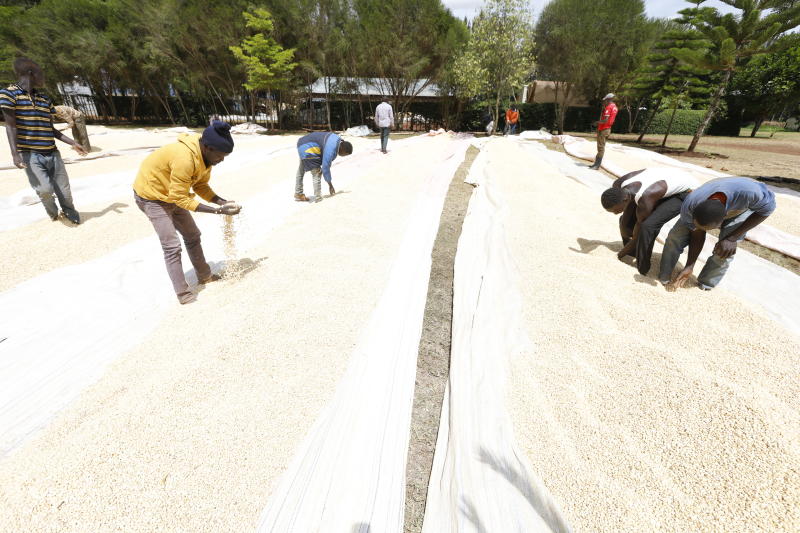 Maize farmers could be in for a rude shock following reports that the Government is yet to place an order for fertiliser.
Navakholo MP Emmanuel Wangwe had earlier claimed cartels at the Ministry of Agriculture had made it impossible for Cabinet Secretary Mwangi Kiunjuri to order fertiliser ahead of the planting season.
Empty outlets
Farmers interviewed in Bungoma, Busia, Kakamega and Trans Nzoia counties said fertiliser outlets remained empty, yet the planting season was approaching.
"Shipping fertiliser into the country takes about three months. We expected the Government to have placed an order for it in October and have the commodity available by now," said Florence Wekesa, a farmer from Trans Nzoia.
Earlier, Mr Wangwe, who is the vice-chairman of the Agriculture and Livestock Committee in Parliament, claimed brokers could be out to sabotage plans to import fertiliser at the expense of farmers.
The MP said he had petitioned President Uhuru Kenyatta to intervene before the situation got out of hand.
"The President should demand an explanation from Mr Kiunjuri and direct him to order for the fertiliser without further delays, because without it farmers will be staring at losses once again."
According to Wangwe, cartels could be hell-bent on plunging the country into a crisis by scuttling plans to ship in fertiliser so as to interfere with maize production.
"Their (brokers) intention is to ensure farmers fail to plant maize so that they are allowed to import cheap maize and make a kill," the MP said.
Fear of scandal
Farmers interviewed said they feared a scandal similar to one witnessed last year, where fertiliser worth Sh1.4 billion was imported despite having failed quality tests.
"We shall not allow the cartels to cause a crisis in maize production in this country. President Uhuru Kenyatta must crack the whip and deal with the situation at the Agriculture ministry," said Wangwe.
The legislator also urged the Head of State to help ensure sugarcane farmers were paid their dues amounting to Sh2.6 billion without further delay.